When you write a lot of reviews on products like we do, you know how tough it can be on wrists, hands and fingers. You want to make sure that you have the right posture while typing to avoid carpal tunnel and other overuse injuries. We have received this product to review from Matias that will answer those issues we face.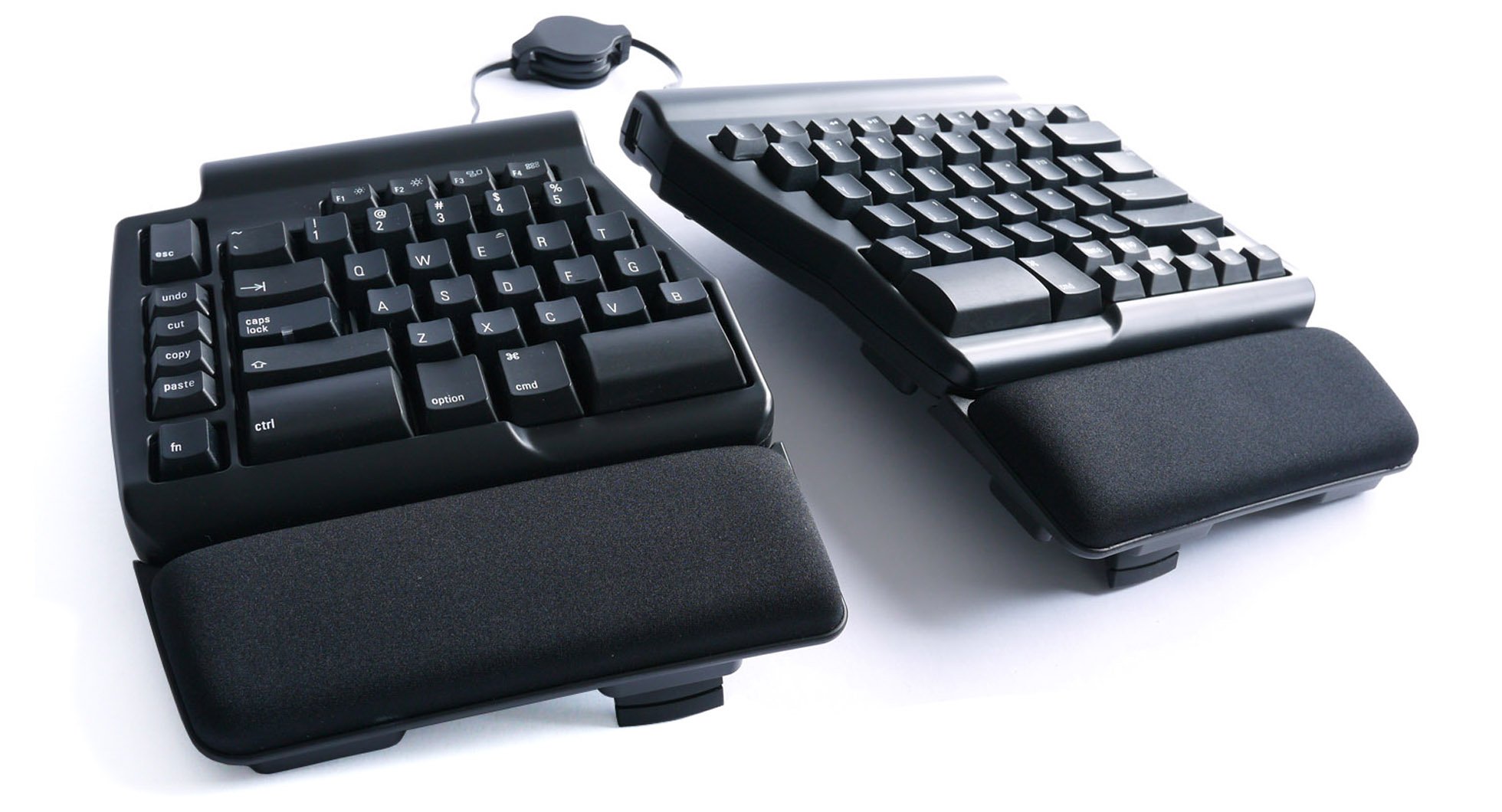 It can take a while to get used to new keyboards, but thankfully, Matias has set up this keyboard to be on a similar layout to the standard keyboards. The navigation keys are located across the bottom like others, as well. The keys are quiet- made of metal key switches instead of rubber. This is high quality stuff that allows for tactile feedback and faster typing speeds without ghosting. The letters and symbols are laser etched, so they won't wear off with lots of use. They are also slightly grooved for your fingertips
The angle of the keyboard is created with legs that allow for 9 degrees tenting and 4.5 degrees negative tilt. It can also be set flat, or titled more with standard tabletop tripods. Those wristpads are as comfortable as they look, and they can be removed. They can also be interchanged for other colors if you want to add some personal touch. They come in Light Blue, Red, White and Navy Blue. Those spare pads are a whopping $50, so it's kind of an investment for color…
It may not be much for the well-off business person or professional gamer (I've heard they like these, too) who might be interested in the $220 keyboard. Other nice features include the 3 extra  USB 2.0 ports, hotkeys for undo, cut, copy and paste, and audio and media keys.
No extra drivers need to be downloaded, and this keyboard is available for PC or Mac, and also in other languages.
Thanks to Matias for sending us their keyboard to review. No other compensation was given for our fair and unbiased review.