Of course, I had to come to Monster's big party Press Conference this year, and I was quite pleased. Head Monster Noel Lee took the stage as he announced some of the newest products for the year, as well as some super celebrity guest-stars.
The first was the Katana, a wireless speaker with a sort of trapezoidal shape. There were some other minor things, but it quickly became a fashion show as the Monster models came out with the latest in headphones. These included three new designs for the popular Vektr as well as some other designs for the popular Diamond Tears. On stage included popular eighties songstress Shiela E., and then came Nick Cannon. Nick was pleased to announce some new offshoots of the NCredible series which include the Nergy, NPulse, and more.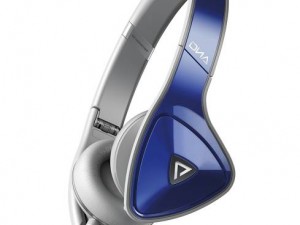 A big announcement was when Sugar Ray Leonard came to the stage, and Monster was pleased to show off their new gaming headphones that they have created by partnering with Electronic Arts. Something tells me this is going to be quite a big seller for gamers. Also on stage came the one and only Drew Brees.
The theme that Monster had established for the year was to be "on fire", and their new DNA headphones have the slogan "the shape of things to come". I will admit that I enjoy their triangular shape, as you can see in this image.
I'm sure that Monster is by no means finished this year, so keep you eye on this company.