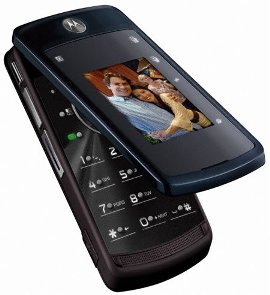 Considering all the hype that iPhone and all Droid-related mobiles are getting, we are often forgetting the simplest phone can still be pretty decent. I definitely feel that way about the Motorola i9, also known as the Stature.
This is your typical clamshell phone, but what makes it unique is it is just as interesting closed as it is open. Once closed, it can become a PMP that can play tunes and video thanks to its Modeshift Morphing feature.
In short, it is a nice phone from Sprint or Boost Mobile, and you can read my full review here.