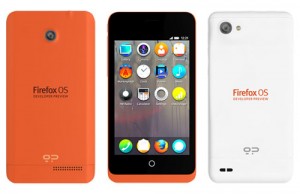 I think we all know that the smartphone operating systems are ruled by iOS, Android, and Windows 8, but there could be a new player in this game.
Mozilla, creator of the Internet browser Firefox, is working on developing a mobile phone that will use their own version of a mobile operating system, Firefox OS. This phone is being developed with Telefonica and Geeksphone.
Very little is known about this phone but it has a 3.5 HVGA multitouch screen, 3 Megapixel camera, 1580 mAh battery, 512 RAM, 4GB ROM, and 1GHz Qualcomm Snapdragon S1 processor. It also features Wi-Fi support, MicroSD, MicroUSB, G-Sensor, and GPS.
Now, how long will it take for you to get a Firefox phone in your hand? Well, it looks like it is only for developers at this point, but we shall see.