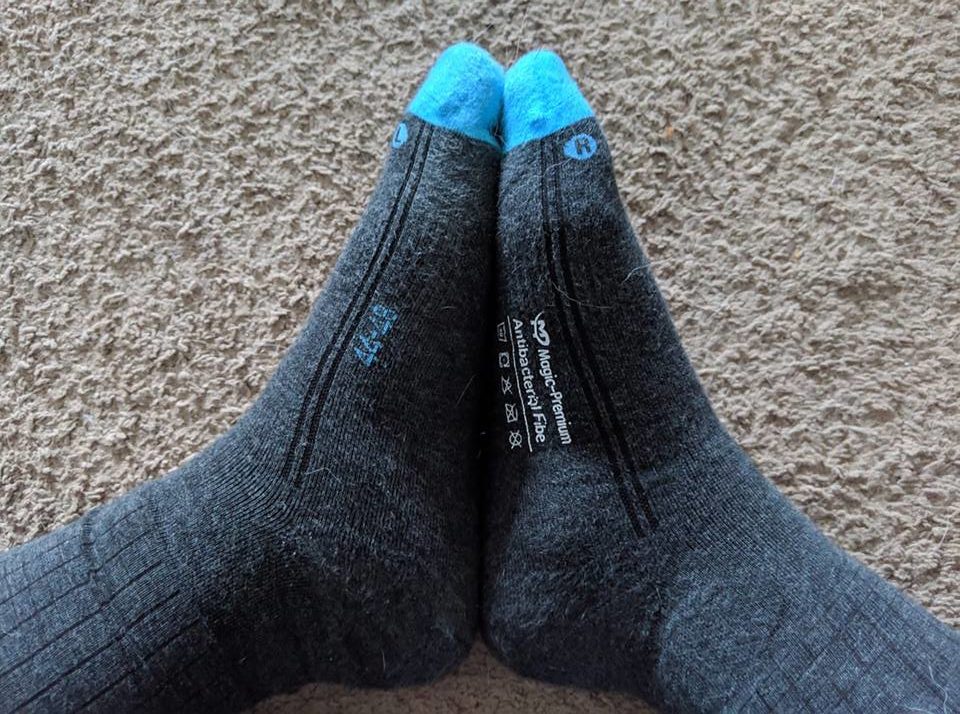 If you have issues with stinky feet, these MP Magic Socks may be the answer to your putrid-pedi problems.
These socks are said to have magic antibacterial powers due to three infused metals of silver, copper, and zinc. We were sent a pair of these socks(as shown above) for free to try out for review purposes.
I have worn these socks for 5 days now, and they don't stink. They don't smell like roses, either. I think it's necessary to take them off at night so they can have a chance to dry out. The socks that I received to review were thin, but comfortable. They would make a good pair of liner socks on a backpacking trip.
They do have a variety of styles and patterns for men and women. They start about $10 a pair- which is comparable to the price of Smart Wool socks.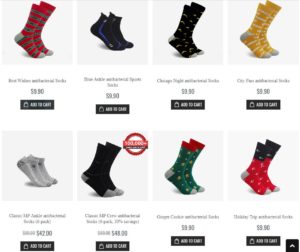 If you are interested in buying these socks, they are currently sold on their website.
Although we received a free pair to review, no other compensation was given for our fair and unbiased analysis.