It's been a few months since we reviewed some headphones from Master and Dynamic. This company is another one that specializes in audio products like headphones and earphones. Today, we'll review two wireless earphones from Master and Dynamic.
MW07 Go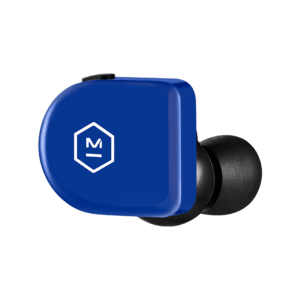 These true wireless earbuds are perfect for those who like great sound from 10 mm driver with a beryllium coated diaphragm. There are three sizes of silicone fit wings that are interestingly designed. They don't look like they would be comfortable, but looks are deceiving in this case. And with six different ear tips, you are going to be able to find the perfect fit for your ear.
They do have an interesting design- different than other wireless earphones I have seen before, but they are not too bulky outside of the ear.  It's simple to control by tapping on the earbuds.
Bluetooth 5.0 means that you will have quick pairing, and there is an excellent connectivity range of 100+ feet. The battery life is said to be 10 hours plus 12 hours of addition charge in the case for 22 hours. That is up from another review I saw(probably because they were older MW07s) which was 3 hours back then. They're also lighter and smaller than previous generations
It also has quick charge in the case with its USB C port. You can charge them up to 40 percent in just 15 minutes. A full charge takes about 40 minutes. Speaking of case, this case is cloth covered in a knit style, and has 3 LED lights on the front to help you see what battery status you roughly have.
A sweat and water resistance rating of IPX6 will help in cases of rain, but they're not totally waterproof. Available in colors of blue, red, black and grey for $199, these true wireless earbuds are expensive, but reasonable if you like Airpods, and $100 cheaper than
MW07 Plus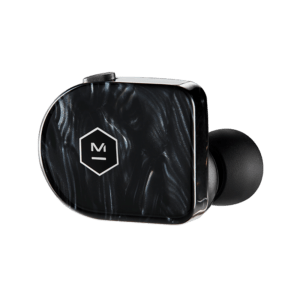 These are very similar to the GO earphones in sound, with the same drivers and such. They only have an IPX5 water resistance rating, but they seem to be less for working out, and more for an enjoyable listening experience for the audiophile who is willing to spend the big bucks. They have up to 40 hours of playtime with 10 hour battery life and 3 charges in the case.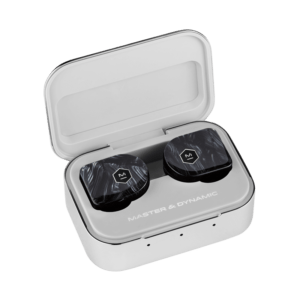 This case is a little more classy with its stainless steel finish. Of course, the stainless steel means fingerprints show up and scratches a little more, so a soft pouch is included to carry the case around.
There are 4 microphones! You can take out one of the headphones to answer calls- which is good because otherwise, it's kind of awkward to talk with both ears plugged so well. There are different listening modes- including ambient listening and feedforward active noise-cancelling.
The earphones are handcrafted acetate, and have a unique look to them in colors of black quartz, white marble, tortoiseshell, and steel blue.  The high quality comes at a steep price tag of $299. Those looking for the rich quality in design and sound, and who have the money to lay down on the luxurious design may appreciate these ones, though.
We are not sponsored by Master and Dynamic, and no money was paid for our fair and unbiased review of these earphones.