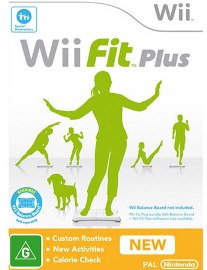 I recently got the WiiFit Plus for Christmas, and discovered a real treat. You should check it out for yourself, because it has some very terrific games on it.
Best of all, if you already have the original WiiFit, you can buy the WiiFit Plus game only for just $20, and it is completely compatible.
You can read my full review here.