Apple iPods are all the rage when it comes to earbuds, it seems. However, there is a cheaper and reliable alternative out there, and if you are looking for a Christmas gift that won't break the bank, you could consider the ZeBuds Lite from the Swiss company, MyKronoz.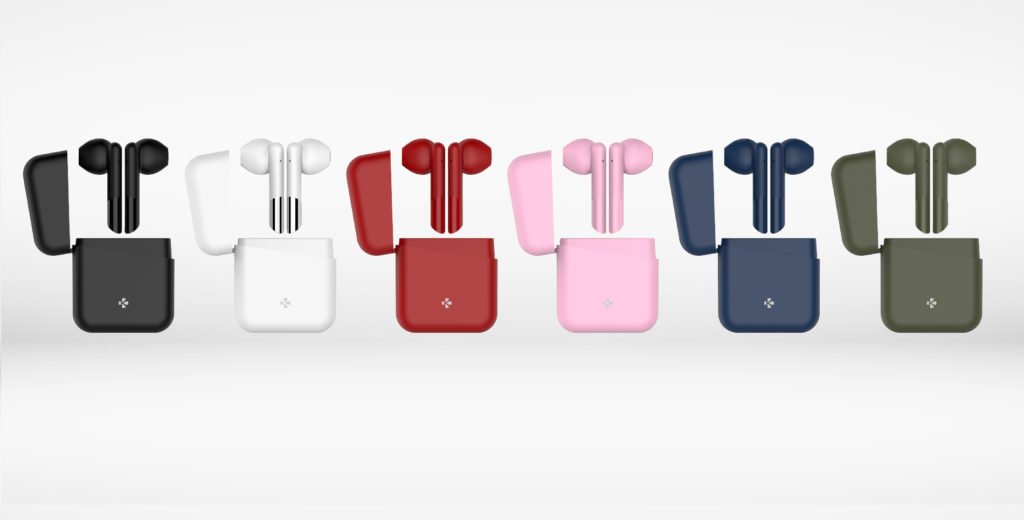 ZeBuds Lite Case
Looking a little like a Zippo Lighter, the rechargeable cases with USB C connection, will come in colors of Black, White, Red, Pink, Navy Blue, and Olive Green. Actually, they call it "Kakhi," which I believe is meant to be "Khaki." I always think of Khaki as more of a tan/yellow color. At any rate, these little cases will charge your earbuds up to 4 extra times. They have a USB C adapter, which is good for quick charges. You can store the earbuds in them for one hour for a full charge, and 20 minutes for an hour of listening. There are three LED indicator lights on the inside to show how much it is charged.
ZeBuds Lite Earbuds
The earbuds themselves are very similar in style to AirPods. They weigh 5 grams each. Using 5.0 Bluetooth connectivity, they have a 10 meter range, and are easily paired with the free MyKronoz app, which can be used to adjust sound quality and equalizing. Voice activation is a feature with HD dual microphones so you can answer calls and use voice commands with your phone. Got Android? Not a problem, as they are Android and Apple compatible. They are also responsive to touch. There is an IPX rating of 4, so they are splashproof, but not waterproof.
How to Buy Your ZeBuds Lite
We were given a pair for purposes of our review, but if you'd like to buy a pair of these, you can go over to the MyKronoz site and get yours for $59.90. Shipping is free to the U.S. if you spend over $100, so maybe you want to buy two sets, or add one of their other products they sell. Black seems to be the only one in stock currently, but that should change soon.
No compensation was given in exchange for our fair and unbiased analysis. We are not sponsored in any way by MyKronoz.