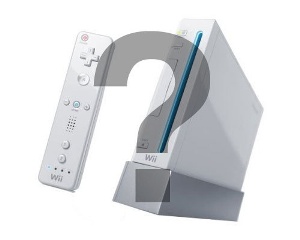 There comes a time when you see the signs of the times, and you know things are coming to an end. I'm not really talking about the Second Coming, because I don't think I can read those signs too well.
Of course, that is another story. The story that I would talk about is the Nintendo Wii. It had a great opening with too little supply to meet the incoming holiday demand, and the Wiimote simplified the button-munching controllers from the other two competitors.
Alas it has appeared that its run is about to come to an end. I am not going to report this officially, but I will just report the aforementioned signs.
First of all, it just took a massive price cut. You should be able to get the Nintendo Wii for about $199.99, which is about $100 less than you could purchase it for a few months ago. Do you remember back when the GameCube was given a $99 price point, then the Wii came out a few months later? I think you can see where I am going with this.
Second, Yoichi Wada, the president of Square Enix, makers of the popular Final Fantasy series, has supposedly broken the news of the new Wii. I don't know why Nintendo's CEO or president won't announce it if the president of a Japanese gaming company did, but hey, here's what is rumored.
This time the Wii is to be in HD, something that it really should have by now. For years, the Wii has been under fire that its memory is too low for this age.
So what will it be called, the Wii 2, Wii HD, or just the Wii ii? I guess you would pronounce the last one: "Wheeeee!" Hopefully, the new Wii will be as fun as the old one.