We have a few products from Nite Ize to review today. If you haven't heard of the company Nite Ize before, you probably need to read this blog more, as we have done multiple reviews for them. We've reviewed a form of the Steelie Orbiter Dash Kit that we'll cover here. We've not reviewed the other two products, so we'll get some new items under the radar today with the RunOff Waterproof Wallet and the RunOff Waterproof Large Packing Cube.
Nite Ize Steelie Orbiter Dash Kit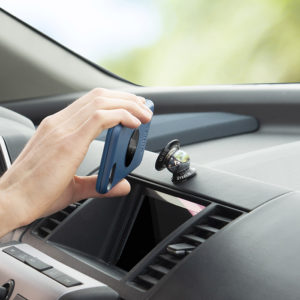 This little magnetized ball is reminiscent of those steelie marbles that we used to like to collect when we were kids. I suppose that's how they got their name. The base that the magnetic ball socket attaches to secures tightly to your dash or other flat surface in your car. It uses a 3M® VHB® adhesive to create a strong bond that is removable. A flat, metallic disc secures to your case or phone to hold it in place. The magnet will not harm your phone, but it is a strong magnet that shouldn't be near a computer hard drive or credit card strip.
You get everything you see here to easily install and view your phone either horizontally or vertically. The cost for this item is $37.49, which is somewhat more expensive than other dashboard kits, but it is powerful and secure and convenient. It also has the Nite Ize team behind it, and they will work to make you happy.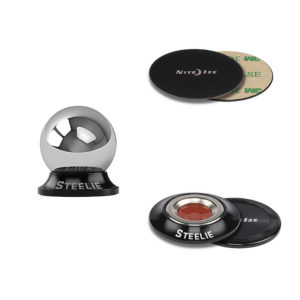 Nite Ize RunOff Waterproof Large Packing Cube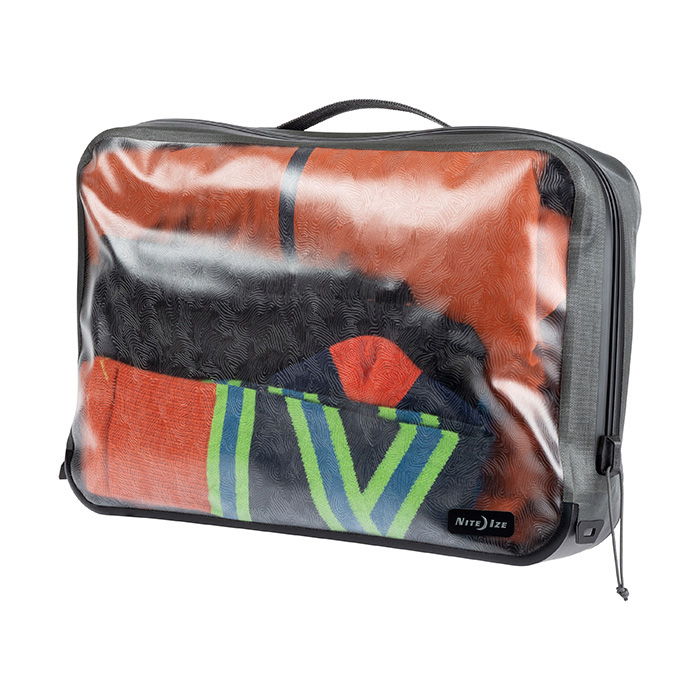 When you are out rafting on a long trip, this case can come in handy to keep your stuff dry. It doubles as a compression bag, so you can put a bunch of items in it, but still have it take up very little room. The dimensions are 10″ x 14″ x 3.2″. With it's TruZip technology, the zipper is quiet, but also made to keep everything sealed so that water, sand and dust will be kept out. It has a waterproof rating of IP67, so perfect to take on boating trips. There are anchor points to provide a convenient way to attach the bag to your raft or boat. This item sells for $54.99. They come in smaller sizes as well.
RunOff Waterproof Wallet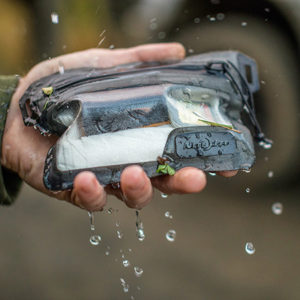 Just like the Packing Cube, this item will tightly lock out water and dust, but on a much smaller scale. There's not so much room in the wallet, but you can carry money, earbuds, or a small survival kit. The 3.7″ x 4.7″ also has built in attachment points and can be connected to a belt or backpack.
On both these products, it is suggested that you test them in water before putting your valuables in. Nite Ize will not be responsible for damaged items due to the use of these products.  You can purchase this one for $24.99.
Thanks to Nite Ize for sending us these products to review. No other compensation was given for our fair and unbiased analysis, but we could get some payment if people purchase items through our Amazon Affiliate links.