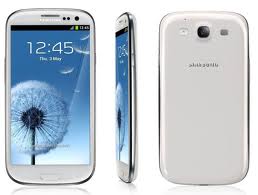 Yeah, that Mobile World Congress thing is still going on, and, unless you're close to Barcelona (like me), you're probably missing it.
There was a big talk about Samsung announcing the successor to Galaxy S III, but it doesn't look like that is going to happen. As the confusing headline says, there is going to be an announcement on March 14th in New York. I'm not certain whether I can make it, but I'm sure the Samsung Galaxy IV will be there.
Okay, I can't really think of anything else to say about this, so hey….