If you are going to live in a house where you have a huge flatscreen, I would say that you best be using a kind of mount for that flatscreen. If that is the case, then you should get yourself a Barkan mount, and if your particular screen is 29 to 65 inches, then I recommend the Barkan 3300B.
Honestly, I think it is better that I let my video review do the talking for me, but I have to admit that this was the first time that I saw one of these, but it appears to be set up so it is easy. We tried it out with a display with the typical VESA standard, and I still don't know what VESA stands for. If you aren't familiar with VESA, it is the Bracket Mounting hole patterns that are actually on the back of most displays. I guess the engineers of these things account for these.
You can see how it mounts onto the television, and you can see that the 3300B also allows for some severe swiveling. The arm that screws into the wall can go from left to right, and it can even make the screen bow forward.
I'm not certain how well that I am describing this, and so I want to discuss these weird X-shaped thing to really help hold up your display.
If you want this, you can get it on sites like Wal-Mart for a very low price of $31.59. You can also get some more information on the product here on the Barkan site.
Update: Once we got the Barkan 3300B opened, we then went ahead and mounted it, with the Hisense 32H4030F! About the hardest thing about it was finding a stud with a stud finder, and then screwing it in. Then it was just a matter of putting the display on with the included screws.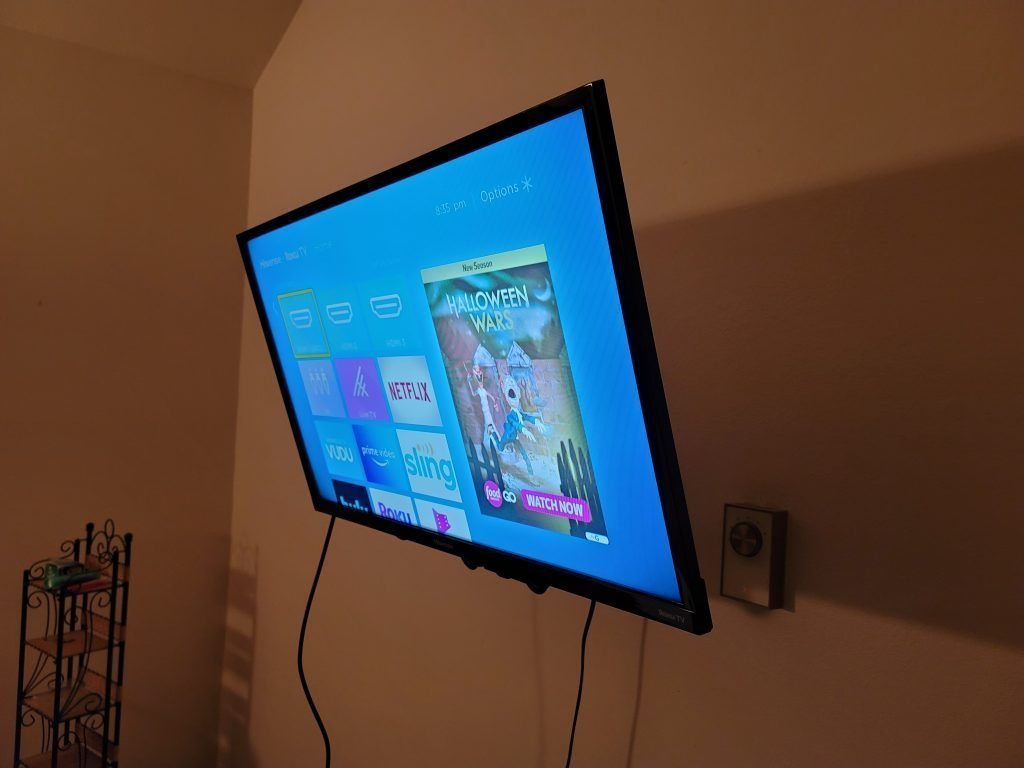 Hopefully, we can review even more of Barkan's great stuff! We certainly hope so.