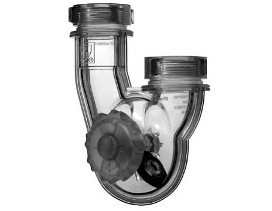 I once had my drain clog, and it was quite a pain. Granted, mine plugged up way down the line, but a lot of clogs happen in the bend.
I suppose this is why someone created this PermaFLOW. It is a way of unclogging the drain simply by turning this wheel and the blockage should help clear itself up.
At least, that is the theory. I wonder how well it really works.