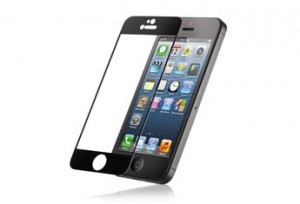 I have seen a lot of screen protectors for mobile phones before, and PointMobl by Radio Shack has created some impact-resistant Glass Shields.
These are more clear than plastic shields like those from ZAGG or iShieldz, and are made from tempered glass. I am not certain how it works without any liquids or glues, but apparently, it does.
You can pick up the Glass Screen Protectors on the Radio Shack site. The one for the iPhone 5 is available here for $34.99, and ones for the Galaxy S III are about $39.99 here.