So we know that the Samsung Galaxy S10 is coming out, and people are going to rush to buy their $900 phone. But what about people who don't want to buy such an expensive device? Do you need to be beholden to a contract so you can afford your phone? We are reviewing an alternative in the Honor 7X powered by Huawei.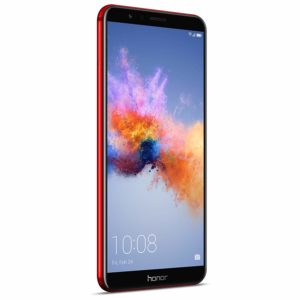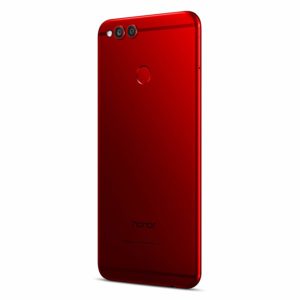 This phone may not have all the features of a Samsung Galaxy S10, but the price may be what someone who wants a simple, low-cost phone is attracted to.
The Honor 7X Features:
2160 x 1080 FHD+ Resolution
A 16 + 2 MP Dual lens camera
32 GB storage with a slot for a micro SD card
A 5.93 inch screen
Quick unlock with fingerprint sensor on the back or Face unlock
Sleek aluminum back in blue, black, or gold color. Limited edition red ones like the one we got to review, as well.
Android 8.0
3340 mAh battery for up to 1.5 days of screen-time on a single charge
Included basic clear protective case and micro USB charging cord with wall adapter
What Honor 7X is Missing
For a phone that is $700 less than the new phones from Samsung, there's going to be a difference, right? It's not waterproof or splashproof, but there are cases to fix that. Unfortunately, you might not find cases easily for this phone. Of course, TechnoMark didn't find cases easily for his HTC10, either. I found the screen to hold on to fingerprints also. A screen protector could solve this issue.
There is no wireless charging, and no NFC, which means you need to actually use your credit card to pay. Unfortunately, these phones also do not work on Sprint or Verizon plans, either. It also cannot connect to 5GHz or AC Wi-Fi. This will definitely slow things down. From other reviews I've read, GPS glitches seem to be a common complaint. I can't tell for certain because we are Verizon users, so we're a little limited on this review.
The camera is not extremely noteworthy. It's not terrible, but nothing compared to flagship phones. It does have the option of blurring backgrounds, so there's a bit of something from all the new iPhones and Google Pixel 3. The selfie mode has a built-in beauty tool that smooths your blemishes and stuff, but unless you are taking the picture in good light, it just ends up looking pixelated and just not great quality.
Overall Opinion of Honor 7X
This phone does not really compare to iPhone X, Google Pixel 3, or the newest Samsung Galaxy phones. At a $200 price tag, though, this phone will appeal to those on a budget. Since this phone is linked with Huawei, some Americans might be leery of this phone. Apparently, Huawei is accused of using these phones to spy on us, but their chairman is saying otherwise.
Thanks to Huawei for sending us this phone in exchange for our fair and unbiased review. No other compensation was given, and we are not controlled by the Chinese government.