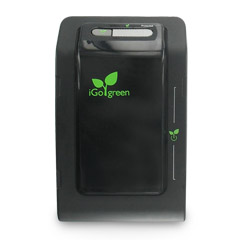 While I was at CES 2010, I had a chance to pick up a little souvenir from iGo.
The Power Smart Wall is designed to plug in outlets that are always on, and it will cut off power to those that don't need to be on.
The company says it can cut down energy consumption by 85 percent. You can read my full review here for more information.