We are veering away from our usual reviews to do a special review of these products from Wholesale Airtrack. This company is the world's largest supplier of air tracks. These inflatable tracks and pads are great for gymnastics, martial arts, cheerleading, and other sports needing some bounce.
P2 

Mini Tumble Air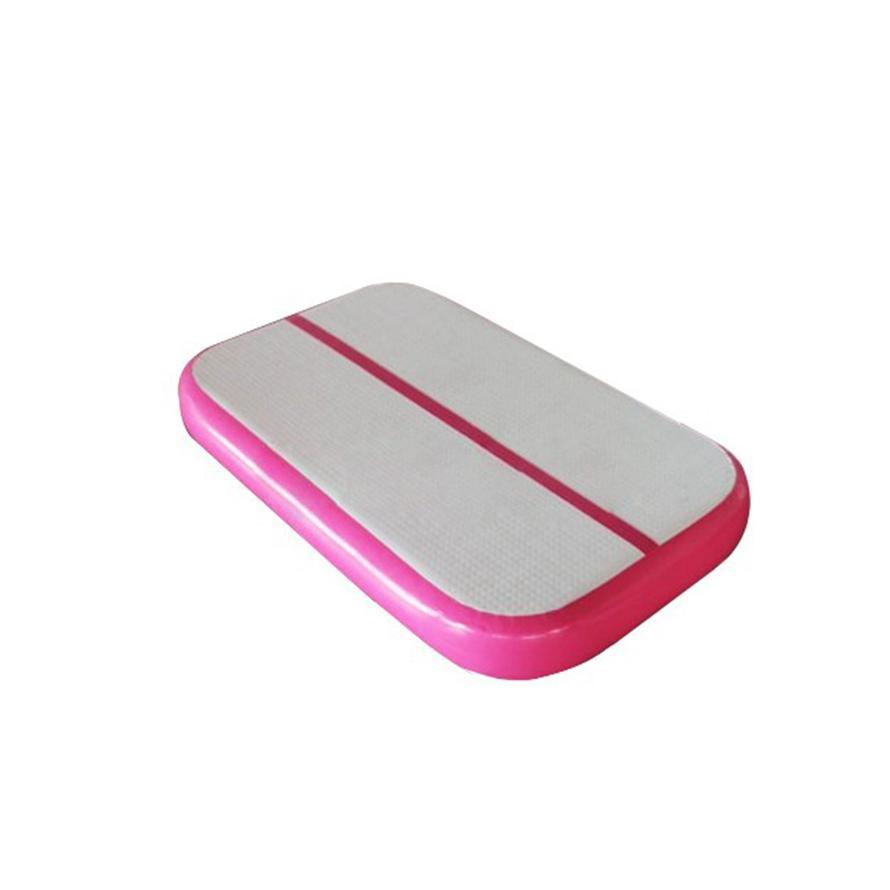 This product, made of DWF(Double Wall Fabric) has dimensions of 6.5 x 3.3 x 0.65ft. It is in the mid-range of thickness- more bouncier than P1 thickness, but less than P3. It comes in this color of pink and gray. You can get your own logo printed on it. It retails for $299.00 USD.
Best Air Track Floor Air Mat For Tumbling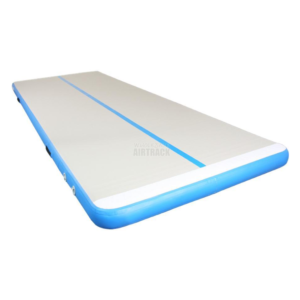 This P1 Track floor is great for tumbling and other floor exercises. It's the thinnest track, and provides a bounce slightly more than a spring floor. Coming in sizes from 13 feet to 50 feet long, it ranges in price from $799 to $3,199.
Wholesale Airtrack Training Set Gymnastics Home Edition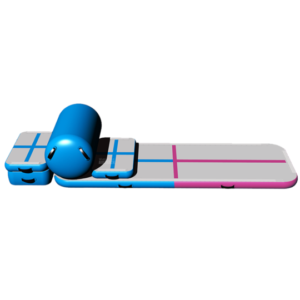 There IS also the opportunity to buy the Airtracks in sets. This set includes an AirFloor-10 ft L x 3.3 ft W x 0.33 ft H,
2 AirBoards 3.3 ft L x 2 ft W x 0.33 ft H,
an AirBlock 3.3 ft L x 2 ft W x 0.66 ft H, and an AirRoll 2 ft L x 4 ft W.
They come in colors of blue,red, green,yellow,black,orange,mint green,dark mint,purple, and pink. This makes them a lot of fun and the ability to customize with your gym or team colors. You can also get your team logo printed on them for free.
This set is $999.00.
Airtrack Pumps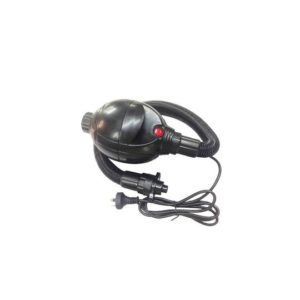 The Airtracks do not come with air pumps included. The least expensive one is this 500 watt model that sells for $69. This 500W one works for the smaller Airtracks. If you have a larger Airtrack, you will obviously want a higher wattage. The air valve is 3.3cm in diameter, so if you have a pump that will work with that, you might not need a new one. The company obviously recommends that you buy their air pumps for the best performance.
Here's a video of some of their products in action
As you can see, these Airtracks are great on land AND in water. They are durable and strong, but they do all come with repair kits. There is a 2 year quality guarantee. They are factory tested with pressure tests to ensure airtight seals.
The company offers free shipping on their products, and promise that the items will arrive within 12 working days after payment. Import fees are not included.
If you are looking for some quality products for your gym, or even to practice in your backyard, we would suggest visiting Wholesale Airtrack to see what they can offer you.
Disclaimer- This review has been sponsored by Wholesale Airtrack. All observations are that of our own.