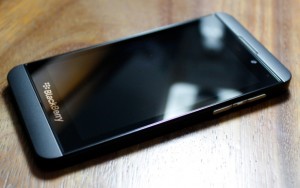 I probably should have reported on this earlier, but RIM (Research in Motion) has had its BB10 event, and one big announcement is that they have officially rebranded themselves so they are BlackBerry. I'm certain that everyone calls them that anyway.
In order to compete with the iOS and Android market, the company announced two new smartphones, the Q10 and the Z10. I'll start with the Z10, which gets rid of the trademarked QWERTY keyboard and has a full 4.2 inch touchscreen.
It also has a Dual core TI OMAP 4470 1.5 GHz processor, a system-on-a-chip processor that has two ARM cores. It also has 2GB of RAM, 16GB of storage, 2 Megapixel front camera, 8 Megapixel back camera, 1080p video recording, and NFC (Near Field Communication). It costs about $200 with a two-year contract.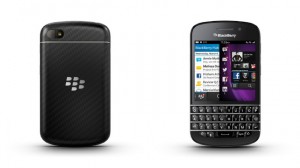 Let's talk about the Q10, which has a QWERTY keyboard and a 3.1-inch touchscreen. Inside it has a 1.5 GHz dual-core processor with 2 GB of RAM and 16 GB of onboard storage. Cameras are front and back, and have the same amount of Megapixels as the Z10.
Unlike the Q10, we don't have a price on the Z10. All we know is that it should launch in April.