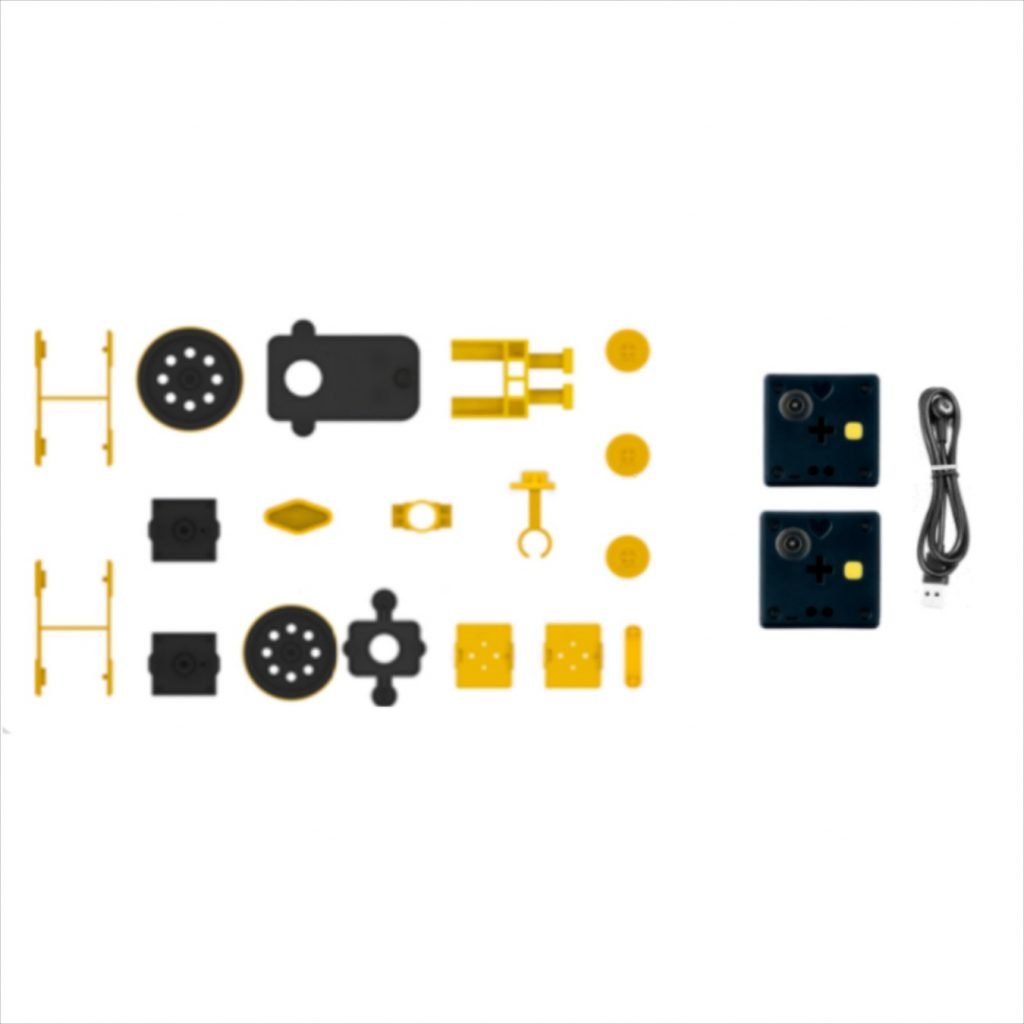 I have reviewed a lot of educational toys like the Lego Mindstorms as well as the UBTECH Jimu Robot toys. I believe that I saw the RoboRisen PingPong Edu kit is one of the most unique that I have seen.
Originally, I planned on doing an unboxing review on this, but once I looked at the Edu cubes as well as the parts within, I had to try this out, a lot. I'll be honest and say that I can't spend too much time reviewing products because…time. The fact is, the RoboRisen PingPong EDU kit is just too much fun not to try.
I'll try and explain this, but these cubes contain the power and intelligence to link with a smartphone. Like the Borg, the cubes are the real power behind the PingPong Edu. What you can do is make all kinds of creations that can be brought to life.
All that is necessary is downloading the app, which gives you instruction to build with two, three, four, or even six of these cubes. They charge with an included USB cable that magnetically locks to the cubes, and the cubes can sync to the app via touch of a button.
You have to use these included parts to make wheeled or legged creations, and not only does the app have easy-to-follow instructions, it has the controls. Some these controls allow the creations to do some weird things, like drive around in a certain shape, or dance.
The truth is that is has to be seen for yourself, and you can use some coding to make the creations do even more customized things. I think it is better if you just watch this video:
You should be able to purchase this on the RobotShop site for $125, with an additional $57 per additional cube.