Okay, so I'm not really a computer gamer, but after reviewing these products from the company, Roccat, I could start. The coolness factor, alone, draws me in. Christmas is in 68 days(from the writing of this article), so let me tell you about something your gamer would love.
Roccat's Vulcan 120 AIMO Gaming Keyboard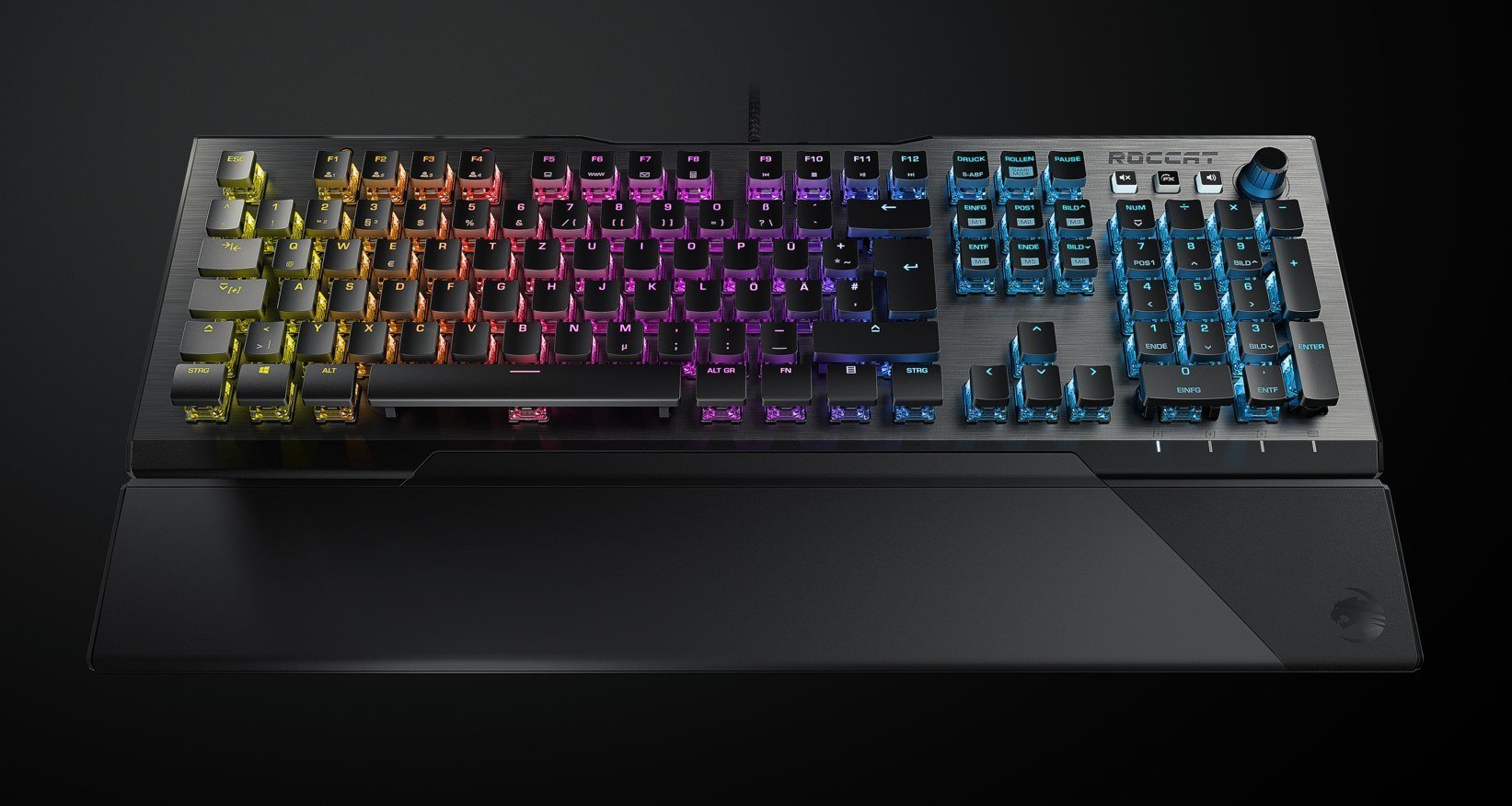 With keys that are ultra-light, swift, and responsive, a gamer would be pleased with the functionality of this keyboard. The keycaps are 50 percent lighter than standard. There's a bunch of other technical jargon to describe the responsiveness of the keyboard, but I'll just tell you that it works smoothly for this untrained gamer.
The best feature that I really appreciate are the RGB back-lit keys. Ooooooh, prreeeeeeeeeeetttty! Sorry, easily distracted by colored lights. Other pleasant features include the removable, ergonomic palm rest, and the two keyboard risers in the back that flip up for another angle to your keyboard. The risers are rubberized, and this helps prevent your keyboard from sliding around. The palm rest is plastic-y, and not very forgiving, but the sleek design fits in. It can be removed easily because it is magnetically attachable. There are also 6 programmable macro keys, and a clicking feedback turn wheel in the top right corner to adjust volume and keyboard lights.
For this keyboard, you'll need Windows 7,8, or 10, and a USB 2.0 port or better to plug the keyboard into.
The keyboard can be bought for $159.99 and is available at Best Buy.
Roccat Kain 100 AIMO Gaming Mouse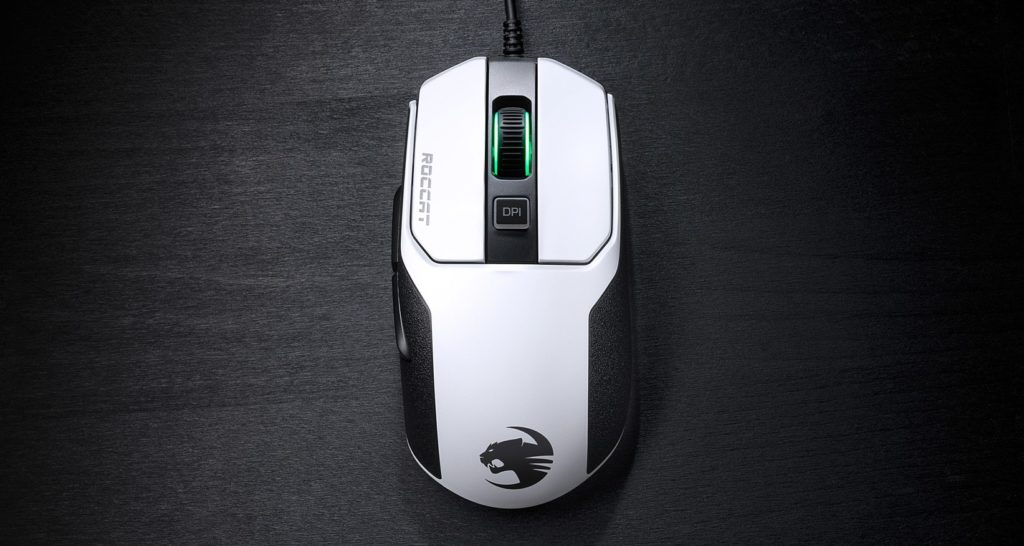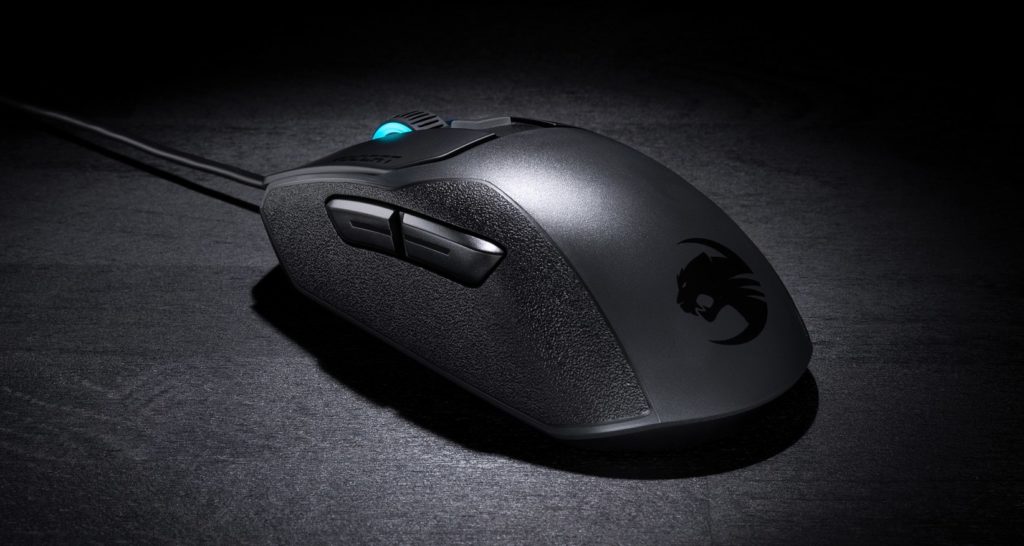 The ergonomic mouse is available in the black color, or the silver. It has rubberized side panels to give a nice grip. You know what I like about the mouse, though, right? That cool AIMO illumination that is on the scroll wheel- which also has a nice texture to it. The overall material of the mouse is created to keep it looking like new for a long time. It has an optimized clicking feature, and reacts up to 16ms times faster than other gaming mice. It is a wired mouse that has a 1.8 m USB cable which connects to your computer by USB 2.0 or better.
This mouse is not available yet. The website says it will be released at the end of October, but I'm guessing that it will be available at Best Buy then as well.
Even though these items were provided for free to us for the purposes of reviewing, we maintain our usual fair and unbiased analysis of the products, and no other compensation was provided.