Almost a year ago, I wrote a post about the #Churchtoo movement. Since then, a former bishop in the Church of Jesus Christ of Latter Day Saints(a.k.a. Mormon), has taken an active stance on speaking up about the abuse that has happened in the church. This has led him to where he was on Sunday, September 16th. Sam Young read his letter of excommunication to a crowd of people standing across from Temple Square in Salt Lake City, Utah.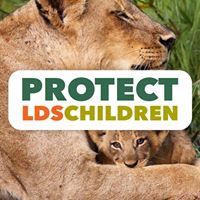 Why was Sam Young Excommunicated?
Sam Young has been taking an active stand to tell the LDS church that they need to stop the practice of asking sexually explicit questions to young people behind closed doors. This is a practice that has been happening in the church where a bishop asks a series of questions to youth as young as 8. It first begins when they are preparing for baptism to determine worthiness. When a young person reaches the age of 12, the interviews begin again to determine worthiness in males as they obtain the priesthood and perform baptisms for the dead in the temple. Females also go through the interviews at age 12 and older in order to be able to do baptisms for the dead at the temple.
It had been brought to the attention of Sam that some bishops had pressured youth to tell them all the details of any sexual impurity- including the act of masturbation. If a young person did not know what "keeping the law of chastity" meant, a bishop might explain it to them. It had also come to his attention that bishops had encouraged victims of rape to take on responsibility of what they might have done to encourage their perpetrators. The website, ProtectLDSChildren.org came about as a result. Now there are 809 stories of these cases compiled there.
These stories have been compiled into a book which was handed out to the higher up leaders in Salt Lake City. Sam went on a hunger strike for 23 days while sitting outside in Salt Lake. Each day for 12 days he invited a different apostle to come down to talk with him and some of the victims. None of them did. After that, he invited the victims to sit in the chair each day. There, he washed their feet, and apologized to them on behalf of the church.
September 9th- Sam is Tried in a Church Court
The Mormon church has a trial process for people facing serious church discipline. Usually these "Courts of Love" are reserved for serious sins like adultery and pre-marital sex. Apostasy is also a sin that is up there, and Sam was called to one after he had been publicly speaking out against the policies.
These trials have specific rules. Only temple-recommend holders can act as a witness on behalf of the person on trial. "The jury," we'll call them, is made up of upper-level priesthood-holding men.
According to the LDS Church's Handbook 1, the purposes of its disciplinary councils are to:
1. save the souls of the transgressors;

2. protect the innocent; and

3. safeguard the purity, integrity, and good name of the Church.
Sam's detailed account of what he said at his court can be found on his blog here.
He did not receive a verdict immediately. While most members find out the same day if they are excommunicated or not, Sam was told that he would receive a letter within a few days.
Sam Young's Verdict is in
Sam opened the letter for the first time in front of a large crowd gathered in support of him on Sunday, November 16th at noon. He revealed that they had excommunicated him. It was not the verdict he had hoped for. Sam stated that he had great love for his church, and he only wanted the right thing to be done. You can see the results here on the Facebook live video.
Unhappy Members
While some people are still supportive of the leadership in the Church of Jesus Christ of Latter Day Saints, many were not happy today. QuitMormon.com is a site where members can use the help of an attorney for free to get their names removed. On a usual weekend, there may be 16 requests queued in the legal review column. As of 12:46 a.m. PST, here are the numbers:

My Personal Thoughts
I am not speaking here as a journalist, but I'm leaving my opinion here. This is not an attack on the LDS church, but this is a fault that tears apart Christianity in general. If there are grave issues that need to be dealt with in churches that bear the name of Jesus, leadership need to come down from their plush chairs and their platforms, and truly minister to their congregants. The LDS church isn't the only church who has been caught up in sex scandals, but the way they have handled these cases is abhorrent, and more people should be saying something. The comments I've read on articles about Sam Young leave me saddened and wanting to further my separation from the label of Christianity. This is not what Jesus would do.