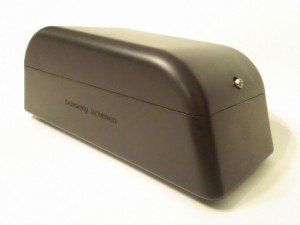 I think we all know that 3-D has brought new life to video games, but now that the sight and sound have been taken care of, we might as well try and cover scent in our video games.
Sensory Acumen has created this gaming product that they call GameSkunk, which is an olfactory device made to deliver scents to gamers, and it can do about 30,000 of them. I know what you are thinking: thirty thousand? Apparently, the company wants to put in smells like cooking food, battlefield explosions, race track crashes, and everything in between.
Okay, now is the time where I have to ask: do we really need scent in video games? I suppose I could have authentic paint and thinner smells for Epic Mickey 2, but I don't want to see a GameSkunk for Conker's Bad Fur Day or Boogerman. Yeah, we are turning back the clock for those video games, but I think you see what I am saying.
Now, here's the deal. I have been to Sensory Acumen's site, and I don't see anywhere where it says that I can buy this. In fact, it looks like it is still under development as far as I can tell.