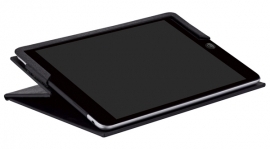 It is amazing that after a week after CES, I am still getting over it. At last-year's CES, I saw a company known as SKECH which makes some really cool accessories for mobile devices.
This particular product from SKECH is appropriately called the Skechbook, and it is made for the iPad Mini. As you can see, it makes the iPad Mini look just like a genuine book. I suppose that if you want something you can put on the bookshelf, the SkechBook is what you need.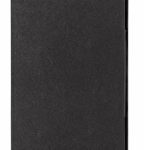 In addition to the SkechBook that looks like a book, it can also be a typing position stand and multi-position stand as well.
If you like it, you can get it on Amazon for a price of $34.95.