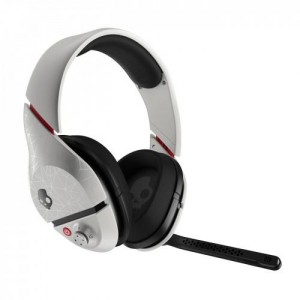 Skullcandy puts out a great number of headphones and earbuds every ear, and the quality is quite good. I recently reported that they were doing gaming headphones, and the PLYR2 is apparently the company's first pair of wireless headphones.
Yeah, that took me by surprise, but the PLYR2 has 2.4GHz wireless audio with "Supreme sound" technology as well as three different EQ sound modes. Also on board is GMX Stereo transmitter to balance out the game and voice audio, and it has an adjustable boom mic.
It is pretty expensive at $129.99, but I have seen more expensive like the Plantronics Commander at twice that price. You can get it in black, white, or teal. In case you are curious, there is a PLYR1 coming out early next year with Dolby sound on board.