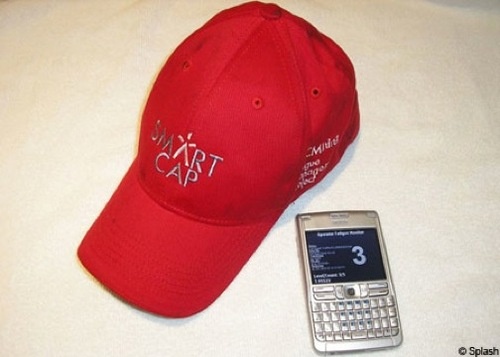 I once heard that one of the leading killers on the road is not drunk driving, but falling asleep at the wheel. I remember that I did that once, and I accidentally swerved off the road. Fortunately, no one, including myself, was hurt.
I suppose the SmartCap was prevented in order to prevent accidents like these. This baseball cap that you see in the picture is synced wirelessly with a mobile device such as a BlackBerry to monitor for fatigue.
I think it's obvious to use such technology on drivers, but it was originally designed for miners. Apparently, it did reduce fatalities by over 25 percent.
Of course, you have to keep your mobile phone visible for this to work, which means you could be tempted to text while driving. However, I'm really getting sick of hearing about that hot-button issue.