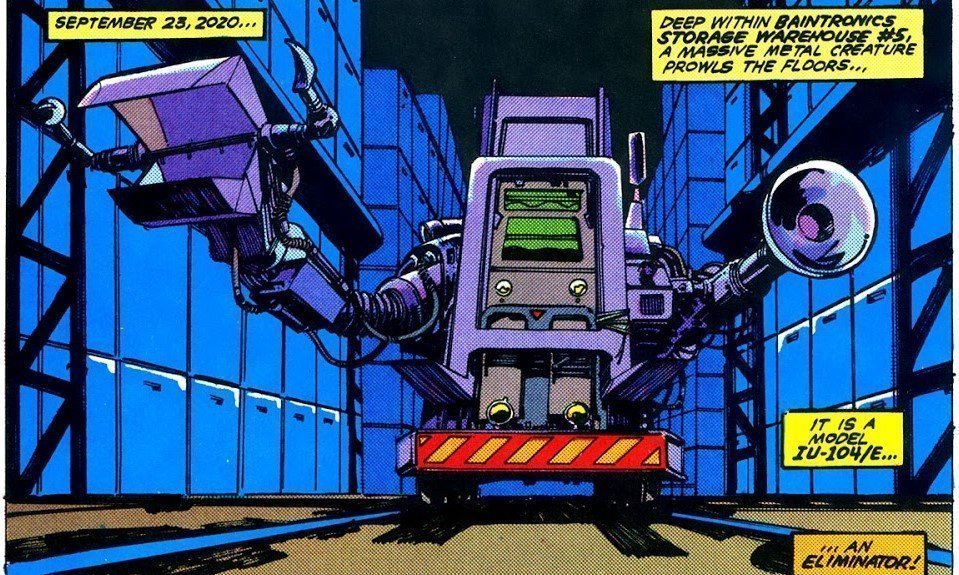 I'm really going to let the video do the talking here, but I wanted to make certain that I showed this cropping of a panel from Machine Man, a 1984 comic book limited series from Marvel that took place on the date of this writing, September 23, 2020.
If I get enough likes on this video below (I'm not suggesting that you give it a "like" unless you actually like it), I might do more of these societal commentaries. I found that I can get very emotional when it comes to talking about things that aren't easy for me, and I have to keep it in check so I don't let loose.
Needless to say, I will apologize in advance if I come off as insensitive when it comes to Ruth Bader Ginsberg or the casualties of COVID-19. I have kept quiet when it comes to my opinion on Donald Trump, but with the election coming up, this isn't a time for silence.
Anyway, here it is, and I welcome your comments.