Colin Kaepernick started a movement when he took a knee during the National Anthem last year to protest the unjust treatment of black people by police. He isn't playing for a team this year, but his example continues.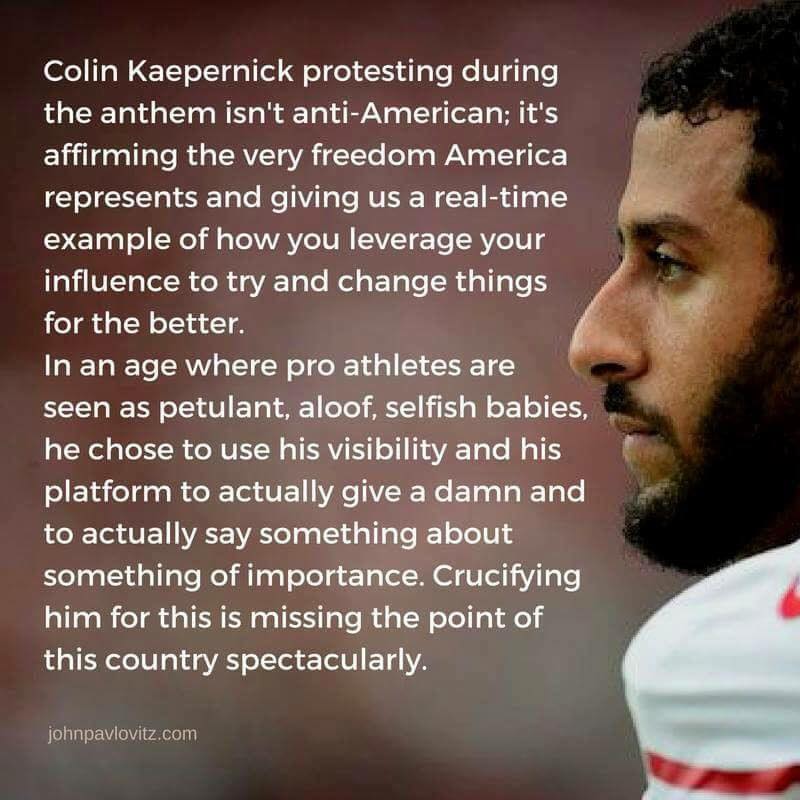 Friday night, Donald Trump caused a stir when he said that the NFL owners should fire any "son of a bitch" who took a knee of protest during the traditional National Anthem. He suggested that fans get up and walk out if players do that.
On Sunday, the Seattle Seahawks and Tennessee Titans made big news as they did not take part in the national anthem, remaining in their locker rooms during the time. Many other NFL teams showed their solidarity on Sunday and Monday- whether by linking arms or kneeling. A couple of singers of the National Anthem also took a knee while singing. Meghan Linsey, a former contestant of The Voice, knelt at the end of the song she was singing with the absence of the Seahawk and Titan players.
It's not just the NFL players. Stevie Wonder, Pharrell Williams, even X Files stars, David Duchovny and Gillian Anderson have joined in support.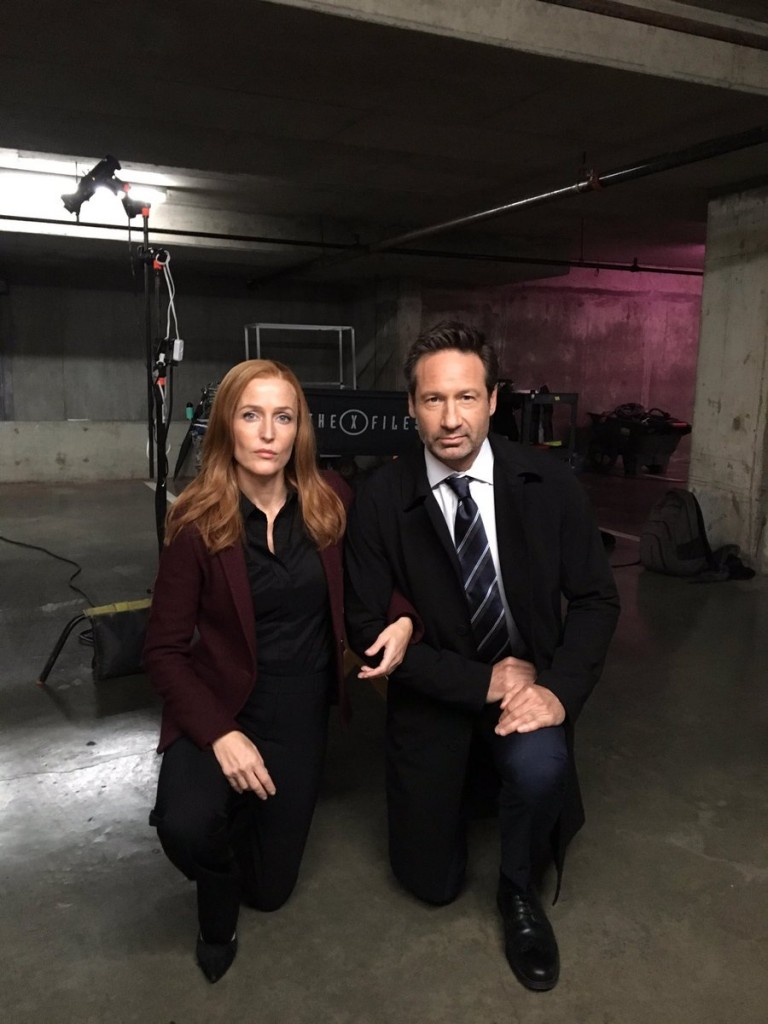 You may not stand (or in this case, kneel) with Kaepernick, but America needs to hear the message that is trying to be conveyed.  We have come far as a country, but there is still unjust things happening. There are still people of every race, creed, and sexual orientation who are denied the basic freedom of life, liberty and the pursuit of happiness as stated in the Declaration of Independence.
Now, I hear the people who are offended that people would disrespect our flag- and in turn, disrespect those who have given their lives. I hear people say,"If you don't like our Country, leave!" I think some people would like a law that makes it mandatory for people to stand and honor the flag or the anthem. That isn't patriotism. That kind of attitude goes against everything that our veterans have fought for. Many veterans in the wake of this controversy have said that they took an oath to serve our country so that we all could have freedom.
In the video below, our former president graciously explains why we should consider the perspective of the protesters, and those who are offended. "Part of what makes this country special is that we respect people's rights to have a different opinion and to make different decisions about how they want to express their concerns. The test of our fidelity to our Constitution, to freedom of speech, to our Bill of Rights is not when it's easy, but when it's hard. We fight sometimes so people can do things we disagree with, but that's what freedom means in this country…"
He goes on to say that he hopes that those who kneel in protest will listen to those who may be offended by their choice of protest because they lost a loved one in the military, and he also hopes that the offended side will listen to why people are protesting because of the loss of a loved one who they feel was unjustly shot.
John Pavlovitz said,"America as an ideal, (the one from the Anthem) is about speaking boldly and demanding justice and giving voice to the voiceless, because that's the way you respect the freedom. That is how you show gratitude for the gift. That is how you honor those who died to give you that freedom."