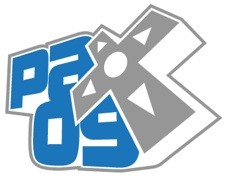 Sorry we don't have much today.
Right now, I am reporting from the Penny Arcade Expo (PAX) at the Washington State Convention Center in Seattle, WA. PAX is a video game convention where the gaming companies show their latest games, and let you play them, if you're willing to wait in line. I've got video footage of that, but it won't post until tomorrow. So just wait for a treat.
In the meantime, check out what I've got for today with these three posts:
I'm not certain radio, as we once knew it, is dead yet. You remember that box where you had to turn your dial to a station that didn't always play clearly? Surely the Internet radio is much better than that, and Logitech has responded to the consumer's needs with the Logitech Squeezebox Radio and Logitech Squeezebox Touch.
I think we can assume we are now in the age of the touchscreen as Microsoft is discontinuing all of the past Zunes accept the Zune HD. Whoa, isn't this kind of sudden?
Thought I'd through this last one in just for fun. It is a Digital Picture Frame that is motion-activated. Every time someone steps in front of it, snow begins to fall. Yes, I thought that was really interesting too, but I'm not certain whether or not it is practical. You be the judge.