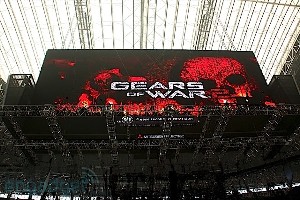 When I heard that Dallas Cowboy's stadium had a high-definition video display that was 72 feet high and 160 feet wide, I figured: "That has to be some kind of record".
It has now been officially recognized by Guinness as the World's Largest High-Definition Video Display award.
For those who don't know, this video display has two 72 x 160 foot displays sandwhiched by 29 x 51 screens, forming a giant box of a display.
There was much controversy when this was built, as many players thought that it is sure to block a lot of kicks more than the players.
I'm curious to see how many balls it can take before it cracks.