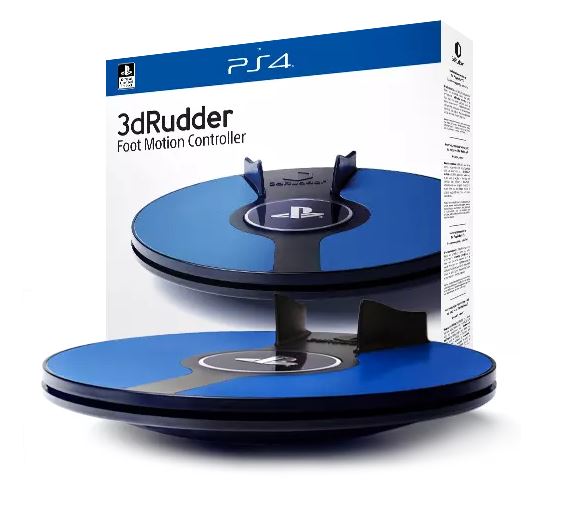 If you have followed our site previously, you may have seen something like this already. We did review the 3dRudder which worked for VR games on the PC. In June of this year, PlayStation released their version that they teamed up with 3dRudder to produce for their VR loving players. It's the same concept that we reported on in 2018.
The benefits to having controls with your feet is simply the freeing of your hands to do other movements. It's compatible with the other PlayStation VR controllers, so in addition to the Move Motion controllers, the Aim controller, and the Dualshock4, you have yet another way to maneuver through the game. It still is only meant to be played while sitting down, so you aren't getting the same sensations as if you were standing.  However, this  addition will allow you to speed-up, slow down, and stop exactly when you choose to do so.
Currently, there are over 30 games that are compatible with the 3dRudder. Here's a video to show this thing in action:
They've added the new foot bars to allow for easier control. They weren't available for the previous one we reviewed, but you can buy them separately through the 3dRudder store. You can also get other pads to change the color on your 3dRudder. Setup is really easy. Just plug in and start playing!
The 3dRudder has come down in price since we last reviewed it. You can purchase the one for the PS4 for $119.00. It looks like there is a stabilizer you can also purchase separately to add stability in the Ground Gripper.
We received one of these to review free of charge, but we are not sponsored or paid for our fair and unbiased review. We think that the serious VR gamer will enjoy this device if they have the PS4 and compatible VR games.