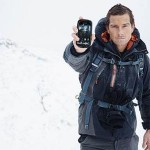 In all fairness, Mobile World Congress is still going on in Barcelona, but I thought I would take some time to review some of the cool phones that were unveiled there.
I'll start with Sprint's Kyocera Torque, and it is a smartphone made for outdoor trips. It is an ultra-rugged 4G LTE Android-powered smartphones with Sprint Direct Connect and Smart Sonic Receiver Audio technology. This phone is made with Military Standard 810G, which means it can take dust, shock, vibration, humidity, and more. Expect it around March 8th, for $99.99.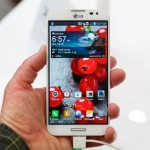 Then LG steps into the fray with the Optimus G Pro. It is up there with the phablets as it has a 5.5 inch screen. It has a 1.7GHz Qualcommm quad-core processor with 2GB of RAM, and Jelly Bean, of course.
In addition to the G Pro, they also unveiled the F5 and F7 midrange models that also run Jelly Bean with 4.3 and 4.7 inch screens, respectively. Then there are the lower-end lines of the L3 II, L5 II, and the L7 II.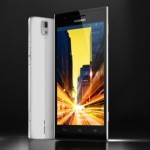 Then there is a new one from Huawei, the Ascend P2. This one brags that it is the "world's fastest smartphone", with a quad-core 1.5GHz processor. It has the JellyBean operating system and a 4.7 inch IPs HD in-cell touch display.
It also has a 8.4 mm chassis, and a 2,420 mAh battery. I have no word when it is going to arrive stateside, but should be in Europe for Orange for about 399 Euros. Oh, let us not forget there are more than just new Android phones.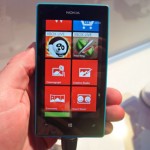 In addition to the Lumia 720 that we already reported about, there is also the 520, Nokia's most affordable Window Phone 8 device yet. It has a 1 GHz dual core processor, and a 4-inch 800 x 480 pixel display.
So if you were like me, and didn't make it to MWC again this year, that was the highlights, and I am sure there are more I didn't write about.