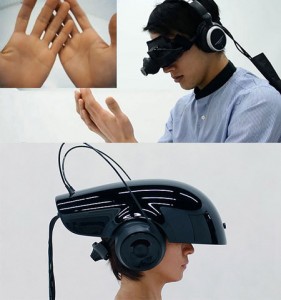 I thought that I would continue the discussion on Augmented Reality that I started with the short film "Sight" that I brought up yesterday.
This is the MiRAGE, and it is the Augmented Reality goggles that Google isn't making. The purpose of it is to create a headset to watch an interactive movie with.
There is a video after this jump so you can see it in action, but I will give you a warning: the video is downright confusing. I believe that what you are supposed to see is that the man wearing the headgear doesn't know whether or not what he is seeing is true or not.
Interested? Just check it out after the jump, and see if this is the future.