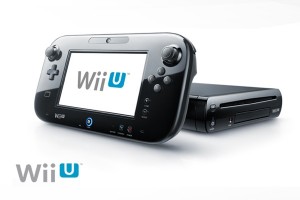 Today, I realized that the Nintendo Wii U has been hyped for almost a year and a half. It was unveiled in E3 2011, a hype only surpassed by The Avengers movie.
Now that the iPhone 5 has already been announced, Nintendo made a big announcement today. I finally have a release date and price for this guy. In America, it will arrive on November 19th, and will cost about $299 and up. That means it will be the big seller right before the holidays, and it will be the thing that holiday shoppers will fight for on Black Friday.
In addition to the Wii U's release date and price, the company also unveiled the new television functionality which includes a DVR powered by TiVO. The user can search across several content providers which include Netflix, Hulu Plus, Amazon Instant, and your cable network. There is also a "personalized program guide" to interact with the content, with movies and TV shows accessed via text entry.
There will also be 50 games available upon its release, but I have looked at a list at another Source. Some of these games won't be available until next year, such as Aliens: Colonial Marines.
Just to let you know, the $299 set comes with a Wii U console, GamePad, Sensor bar, 8GB of SSD, and the HDMI cable. There will also be a $349 Deluxe set with everything above but 32GB SSD, and also includes a charging stand, console stand, and the Nintendo Land game disc.