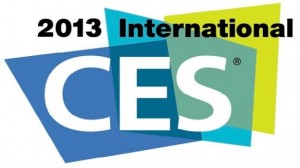 As I have explained in the last post, I am on the road this week to a big convention, CES 2013. I am looking forward to seeing a lot of things, but it has been a little bit of a trial to get here.
I see no reason why can't vent here, as it is my blog. I can tell you that I had to drive 8 hours just to get to Vegas. For some reason, I can't ever sleep before I go, so I usually just drive the entire night.
So there I was, trying to check into my hotel room at 8:00 in the morning, and told "no". I was also told that to check out at noon, I would have to fill out a rewards card.
Needless to say, I then went to pick up my badge, because I left behind the one that they sent to me. Yeah, that was a mistake. I paid for it by waiting in a long line. Needless to say, I got it, but they almost withheld a few things from me, including my Press Bag, meal tickets, and my pass to CES Unveiled. I had better not
Needless to say, I am here, and I am planning on updates on Unveiled tomorrow, as well as other press conferences that I am planning to attend multiple Press Conferences tomorrow. Assuming that there is no problem with my hotel's Wi-Fi (free), then I should love this.