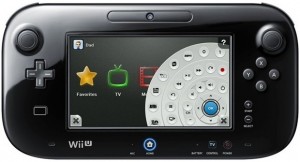 I would imagine that the big thing for the holiday will be the Wii U. I am guessing it will be the item that you can't find, and I'm wondering if Nintendo will make enough of them to meet the demand.
I have just heard another thing that could propel the Wii into a new realm of awesome. Apparently, the new Wiimote (for lack of a better name) will allow the user to control the television's power, volume, channels, and other input directly through the controller/tablet.
The Wii U is planning to have a Nintendo TVii that will stremline TV content and I believe it will have a DVR capability. I think the XBox 360 has something like this already.
Well, as much as I would like to review the Wii U, I probably won't get my hands on a review unit. I don't think I want to shell out $350 for it either.