By now, I have reviewed at least three Toast products in the past few years, and it stands to reason that they would put out covers for the iPhone 8 and iPhone 8 Plus, as well as the new Surface Pro 5 (2017). I feel very fortunate to have a chance to review both of these, as I enjoy the Toast products, made in Portland, Oregon.
Toast Real Wood Cover for the iPhone 8
At first, I didn't think it was necessary, because most iPhone 7/7 Plus products can accommodate the latest models, but it looks like the Toast iPhone 7 model has been replaced with an iPhone 8. In this case, the wooden cover is more than just than just an aesthetic quality with its "designed with heart and cut by lasers" design, but offers at least some protection as well.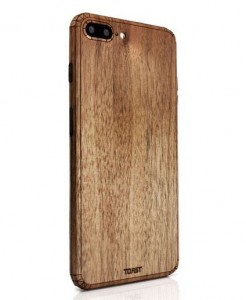 After all, that new iPhone 8 has glass on the front and back of it, as we reported upon its initial announcement. I was, of course, warned that putting on the iPhone 8 cover was going to be only slightly difficult, and it is even described by the website as origami-esque. Well, origami is always fun, isn't it? Putting it on feels like some fun project that is from a kid's toy kit.
My one concern was that this cover would somehow block the Qi Wireless Capability, but I have been told that this won't be a problem.
All that, plus you can custom engrave the thing. You should definitely head over to the Toast site and Pay about $34.00 for it in Walnut, Ash, and Ebony.
Toast Real Wood Cover for the Surface Pro 2017 (Pro 5)
So, it looks like Microsoft has the new Surface out, and the laptop/tablet also has a great cover similar to that of Apple's flagship product. It has what you would expect with the wooden crafted cover, and it is something as well.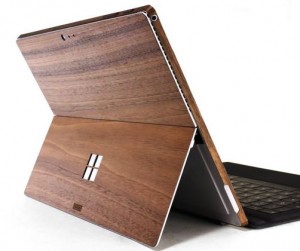 I have to admit that I was surprised that it was able to cover the Surface Pro 5, but it does cover them very well, and has all the side wraps and buttons covered. It is made with the same peel-and-stick process for easy application, but that shouldn't come as any surprise. It is awesome to see that it has four holes in order to show off that Microsoft Log.
There isn't much more that I can say about this that I haven't said before. It is available in four types of wood like Walnut, Bamboo, Ebony, and Ash. It is available for about $49.00 on the Toast site.