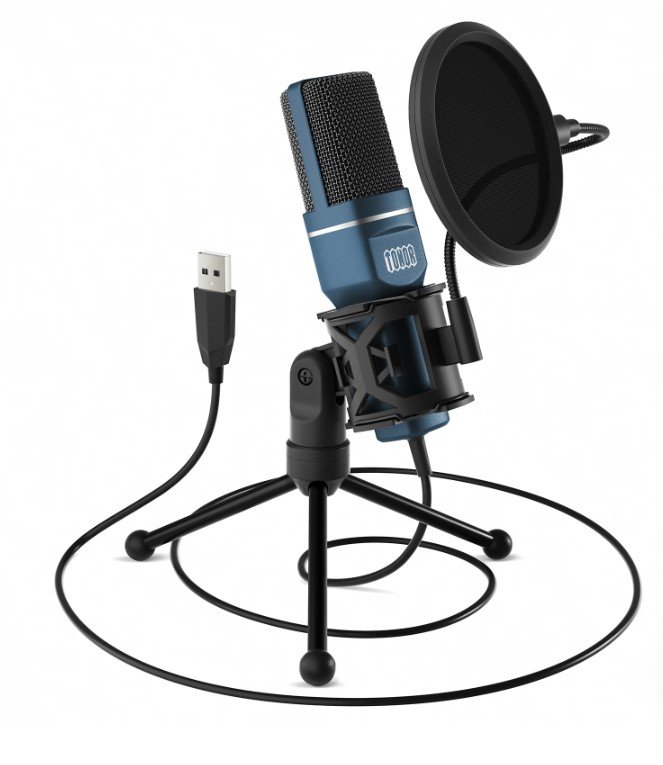 As we mentioned in our previous review of the Q9 Microphone Kit from TONOR, We would be reviewing the TONOR TC-777 USB Microphone.
I will have to say that the TONOR TC-777 USB Microphone is a bit more minimal in its structure, but it is just as plug-and-play. I mean, if you don't need the arm or other complex stuff in the Q9 Microphone Kit, then why have it.
As it is, the TC-777 has microphone capsule is a cardioid function with frequency response of 100Hz-16kHz, and can attach via USB. There is a tripod desk stand with some folding feet, as well as a mini shock mount, pop filter, and much more.
This TC-777 USB Microphone is pretty low-priced at $41.99 on the TONOR website as well as Amazon.