While I was at PAX, I began to notice a trend in free to play games. If you are not familiar with that concept, it is essentially when companies offer a game that is completely free.
And when I say free, it isn't like you download the game and it says: "Thank you for downloading the game, please pay $XX to this PayPal address to proceed further." This is a process in which the user buys the game, and is totally free to play it. It is only certain aspects of the game, which are not required to "beat" the game, are for sale.
For example, if you want your player to wear a new outfit, all you need to do is lay down some real cash instead of "gamer gold". Also, if you want to skip to a higher level without all the work, you can pay some real cash and get there.
Apparently, this is a very big market for this in Asia, and there is speculation that this will catch on in America. From what I have seen at PAX, I would have to say yes.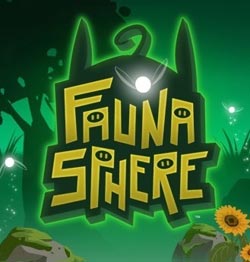 One of the first games that I saw was Faunasphere. Faunasphere is essentially a "pet" game. You know, one of those games where you just create a pet, and the goal isn't to kill bad guys with it, but just to keep them alive and hopefully happy.
Most pet games, such as Animal Crossing or the Pet Society app on Facebook have this reputation of being very cute. In most cases, a little too cute. Faunasphere is different because their pet creations are a little weird looking, like one-eyed dogs and other things that wouldn't look cute in real life.
Once the pet is made, it can then be taken to its own environment called a Faunasphere. The purpose of the Faunasphere is to make it bigger by using blocks that your faun earns. Many of these blocks and other things can be purchased with a little real cash, but that is up to the player. More information about that game can be found here.
I also caught sight of another game company known as Nexon. They have three new games that are free to play.
Dragon Nest, a fantasy 3D action role-playing game.
Dungeon Fighter Online, a fighting game that reminds me of arcade-style games of old.
Combat Arms is an FPS game that include this Quarantine Zone that is sort of a "zombie level" so to speak. I realize that there are a lot of Christians reading this that might be wondering why I am recording on a first person shooter game, because many look upon these games as the causes of violent behavior. However, that is a subject matter for another article, maybe.
All three of these games are absolutely free, and only require money if there are bonuses.
You know, when I saw these games, I couldn't help but wonder how in the world a game company could afford to produce free to play content. After all, isn't there this big economic recession thing that makes extra funds scarce?
Yet here we are, in an age where people still have the excess money to spend on a special costume for a video game character. I guess it goes to show you that people will always spend money on whatever they want, whether or not they need it. It reminds me of how the original King Kong movie made a mint of money even though it was released during the depression.
I suppose it shows us that even though people don't need entertainment, there will always be a need for entertainment.