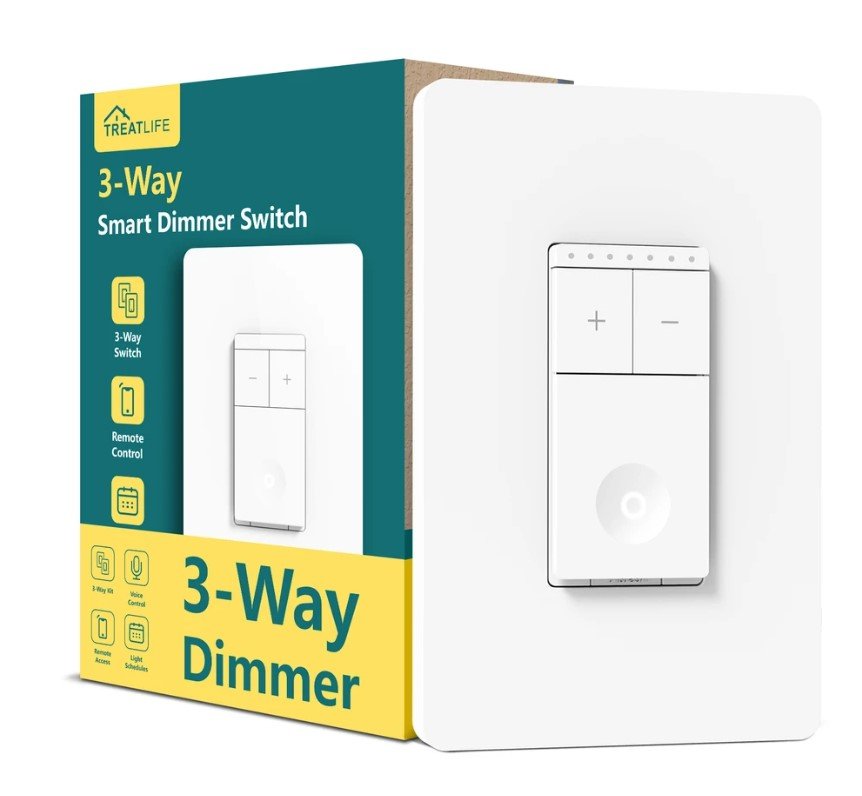 I have to admit that I haven't heard of TreatLife, but I was very pleased to try out this 3-Way Smart Dimmer Switch. I suppose that the company is so named as it makes a treat out of life, right?
Yes, this is the light switch that you use to "set the mood", and it even has a brightness memory function so it can even remember the light setting the next time you turn on the 3-Way Dimmer Switch.
Of course, what would any product be without an application? Treatlife has one, and it is designed to work the 3-Way Dimmer Switch remotely. Not only can you control your lights to turn off at specific times, but you can manage this from a great distance. You know, in case you want to turn your lights off or on while you are on vacation.
I was able to find the 3-Way Dimmer Switch on the TreatLife website for $28.99, which is a pretty good deal.