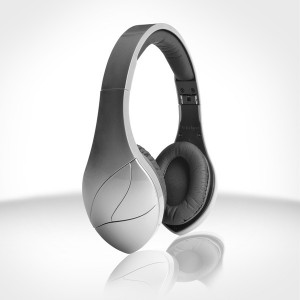 I always like to review headphones, and I wasn't certain what to think about the VFree headphones from Velodyne. I have to admit that the packaging was rather minimalist, with just a plastic mold of the VFree headphones and some minimal info.
I then charged them up and synced them to my headphones, and was prepared to test them out. My daughter happened to be in the room at the time, and so I opened up one of her favorite songs, "Party Rock". Immediately, she heard the deep bass and other sounds, and she said: "These are good headphones". It might be the apt-X coding that makes them that way.
Yes, the sound is quite awesome, but hey, I've done so many reviews of headphones in the past few days that I am getting tired of saying "they [headphones] sound good". Let's talk about how it looks, and I have to admit that they look a lot like the 808 headphones that I reviewed the other day from Acoustic Research. They even fold up to fit an the included case.
As it turns out, the user can get vFree skins that can "add stylish designs to match your mood and fashion". If you want them plain, you can get them in the three stylish colors of Gloss Black, Gloss White, or Gloss Silver on the Velodyne site for $299.