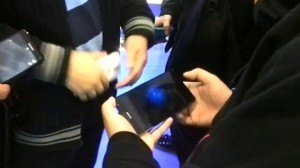 I would like to think that I know how to detect trends. When I first saw the iPhone, I began to wonder if everyone was going to have a smartphone with a touchscreen. Now, almost everyone does, and it certainly is the trend of smartphones now.
The other day, I went to buy a phone and then realized that I didn't need one. Wouldn't it just be easier to just buy a tablet that can function as a phone, and then use a Bluetooth headset?
This is what I wanted, but Verizon didn't do that, as I found it. The closest thing that they have is the Note or some other phone with a giant screen, like a phablet as they are often called.
What you are seeing in the picture here is a new phablet from Huawei, the Ascend Mate, with its 6.1 screen. I say that it will probably make an appearance at CES, and I hope that I won't have to wait in a big line to see it.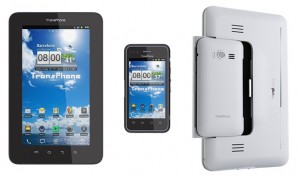 Oh, there is another thing that I saw that gives me hope for a tablet/non-phone future: The TransPhone. This particular one is expected to show up in Spring of 2013. As you can see, it combines a 7-inch tablet with a 3.5 inch phone.
I don't know why Apple doesn't just combine this to create an iPhone that fits into an iPad. Perhaps that combination will go into a MacBook?