Some of you readers have noticed that I promised coverage of CES, and you have probably seen it through the Tech News of the Day articles, but not much else. I fully understand if you are a little bit upset over that. I'd like to take some time to explain that.
My troubles actually began on New Years Day when I woke up and noticed that there was a huge gap in my teeth. It felt like I could put my tongue in my tooth, and I knew that the only thing that was going to happen was just more pain. This happened to me before, and what followed then was several days of intense pain like no other.
Sure enough, there was a lot of pain the next day. This was bad, because I was scheduled to leave for Vegas on the 4th, and this pain was enough to make me cancel my trip. On Sunday, I decided it was better for everyone that I leave. I already had a flight and place paid for, and, since the conference didn't begin until the 7th, I thought I could find a dentist to take care of my problem in the three or so days I had before.
As it were, there were several dentists within a short walk from where Ikester and I were staying. The first one that we went to prescribed some antibiotics, but these did not make my swelling go down after two days.
The dentist then recommended that I go to an oral surgeon, who promptly sent me to a hospital. He said that the puffing of my cheek was an infection, and if nothing was done, I would die. You better believe that scared me.
At the hospital, I was asked the same questions and filled out almost the exact same forms as at the dentist and oral surgeon. They connected me to an IV filled with antibiotics and left me in a chair for a while. Eventually, they sent me to my room.
There was nothing to do until 11:00 the next day, which was nothing more than drifting in and out of consciousness until my operation began. The doctors insisted on keeping me in the hospital for another day with more IV antibiotics.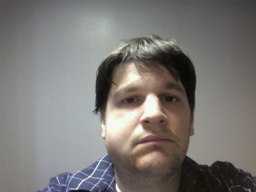 It was Sunday before I was formally released, and most of the conference was over. All I had to do now was get some prescriptions filled. I spend the rest of the time posting on all the other sites that I hadn't had time for before.
What happened to me was, I suppose, a bad thing. Many of the doctors and dentists and countless other helpers were all consoling me. Yet truth be told, I bought this all on myself. I've lived an unhealthy lifestyle where my teeth are concerned, and probably deserve to have this happen to me. Especially when I could had this corrected when my family and I were living in Seattle last summer. However, I didn't want to go through the stuff of dealing with insurance and such to get a tooth pulled. Had I have dealt with it back then, I would have gone to Vegas with a clean bill of health, and would have had a very successful time.