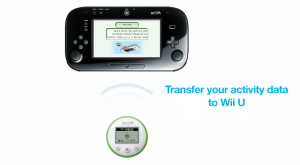 Of course I want to report on the latest in Wii U, and here is one of the latest: the Wii Fit is making the transition. Sure, Mario is gone over, so why not WiiFit?
It's hard to imagine that the holiday's biggest gift didn't have the Wii Fit U available before the Christmas, but this would appear the case. I haven't heard whether or not that flat white rectangle is going to make a comeback, but I have heard of a new feature known as the Fit Meter, a pedometer that will keep track of physical activity during the day.
Expect Wii Fit U in early 2013, as well as another new feature…Google Street View! Have you ever wanted to swing the Wii U GamePad to see a better view of Earth? You will get that chance.
Man, I will be glad to see my house from the view of the Wii U GamePad? This particular gem should arrive by January 2013 as well.