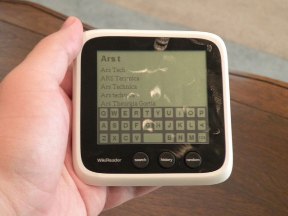 I know a lot of people complain about the accuracy of Wikipedia. Sure, you don't have to use it, but if you want to have a portable version of it, you might want to check out the WikiReader.
The WikiReader isn't connected to the Internet or a cell phone network, but it has enough internal memory to hold 3 million entries.
Anyway, if you want to read my review of it, check it out here.