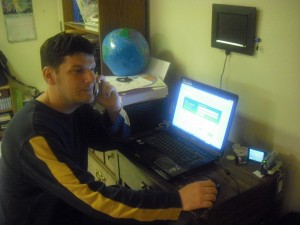 Have you ever had problems with your tech? That's why help lines and tech support was invented.
Unfortunately, everyone has had a bad experience with tech support. Most of it involves talking with someone who speaks in an accent that we can barely understand. Not to mention having to explain our problem to several different people.
I'm sure most of you know that I write my blog to the Christian crowd, but I believe that the idea of being patient can apply to anyone.
I've written an article about How to Talk to Tech Support, and you can read this five-step how to article here.