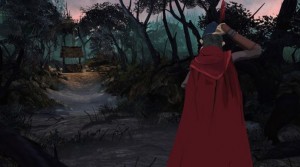 I have reviewed a lot of point and click adventures before, most recently Anna's Quest. I'm always comparing them to King's Quest, a very early point and click adventure game inspired by Dungeons and Dragons and Choose Your Own Adventure stuff from the eighties, giving eighties kids precisely what they wanted.
It would appear that King's Quest is back, and it will be available on the PS3, PS4, Xbox One, and of course, the PC. I have no idea what this game is about, but honestly, I want to play it.
I am told from my Source that there are references to the original King's Quest series, and I wonder if I can even remember this one. You should be able to get it for $9.99 per episode or $39.99 for a season pass.