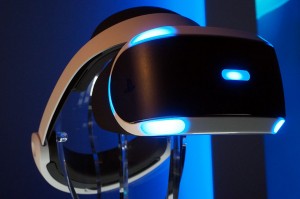 So, right now, the Game Developers Conference is going on, and Sony decided to use the event to announce what PlayStation fans want to hear: the release date and price of the PlayStation VR.
So, let's get with the price, as it is $399. This will include an HDMI cable, a USB cable, a pair of stereo heapdhones, an add-on processor box, AC power cord, AC power brick, and the VR headset itself. What is not included, and everyone is talking about, is a $60 PlayStation Camera that is required.
The PlayStation VR will be out by October, and there will be 50 games available for it that day. This includes Rigs: Mechanized Combat League, Assassin's Creed tie-in Eagle Fight, EVE: Valkyrie, Rez Infinite, and Until Dawn: Rush of Blood.
In addition to all these games, Sony says that there will be a mode dedicated to movies and videos. It will allow video content to be seen on what will be a 225-inch virtual screen. It is also good for viewing 360 degree photos and video.
So it looks like in addition to Oculus and HTC Vive, the PlayStation VR could be some kind of first foray into VR.