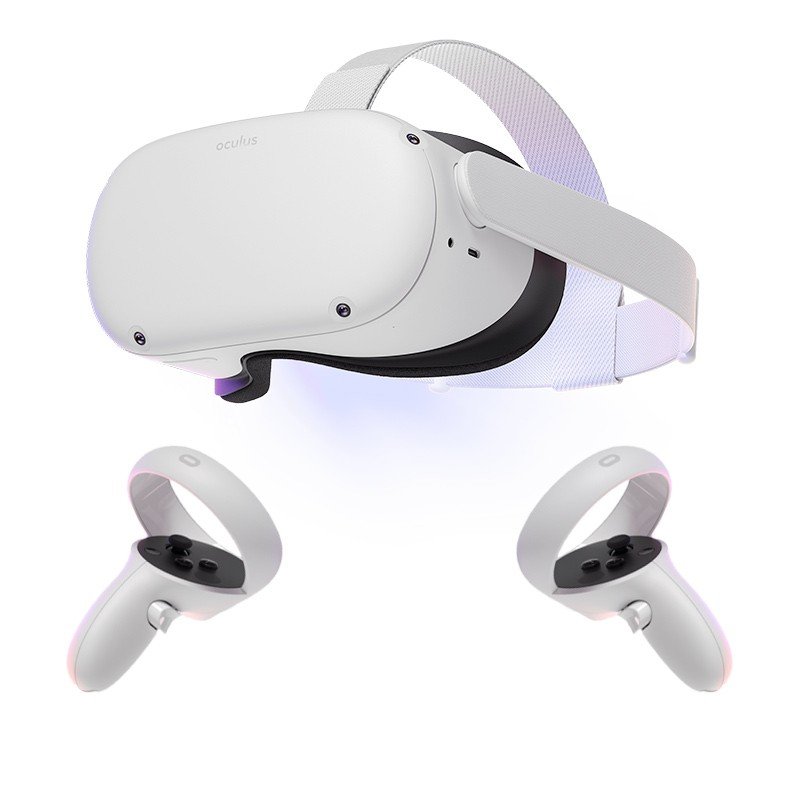 So, let's talk about virtual reality. I think the nineties wanted us to believe that it was going to be the greatest thing, but it never really caught on the way we thought it would. Then, there was a surge of it in the last decade, with the HTC Vive and more. It seems like the Oculus is leading the forefront, and the Quest 2 is going to really take over.
It seems like just yesterday I was reporting on how Facebook bought Oculus, and I can see why. After the Facebook outage last year, Mr. Zuckerberg talked a lot about the Metaverse, and it could very well change social media as we know it.
The issue is that we are certainly not at Ready Player One type of era, but are we getting there? I would have to say that the pieces are in place.
Part of it is because where we are at with video games right now. As of this writing, we are experiencing scarcity with the new versions of the PlayStation and Xbox, and the Switch doesn't look to be upgrading any time soon. I noticed a huge spike in the sales of the Oculus Quest 2 over the holiday season, and I think I see why.
If people are looking for something new, they will find it in the Quest 2. Granted, there are not many games available for it, but they certainly are fully immersive. They are certainly not connected to any gaming franchises that the big three have, that's for certain. At least these games are low-priced, with Resident Evil game being $39.99.
I decided to join whatever crowd this is and bought an Oculus Quest 2 for myself. I was pleased that it only took minutes to set up, linking directly to my Facebook account. Actually, it was one of my kids that set up the Oculus Quest 2, very quickly, if I might add. In fact, they were the ones who figured out how to link what the user sees on screen to our Chromecast, and my daughter figured out how to link it to her smartphone.
Now, if you look on the Oculus Quest 2 box, you will see six games, but don't be fooled, none of them are free. It's kind of like how packaging on televisions display shows and streaming services, but you still got to set them up and pay. The first game we bought is probably the most popular one known as Beat Saber.
If you are not familiar with Beat Saber, it is a music game from a genre that I had once thought dead. You remember the age of Guitar Hero and Rock Band, as players hit frets or drums on gaming instrument accessories in order to play a song. In this case, Beat Saber allows you to slice moving objects that come toward you to the beat, with sabers made of light that are red and blue (and has nothing to do with Star Wars).
I then put on the Oculus Quest 2 goggles myself, and I tried to see if I could get some good content at a good price. I found that practically all the VR content that I could want was available wherever you could find virtual reality content online. Part of it was due to a browser, and YouTube VR was also available.
Navigation was also kind of fun with the controllers, and as my daughter pointed out, it is fun to type with them. I should probably take a moment to discuss how the controllers fit in your hand. It's crazy that once you put on the goggles, you have to fit your fingers very precisely around these controllers by feel and not by sight. I kind of wish these hand controllers were ambidextrous.
By the way, the Oculus Quest 2 can also be set up to use with your bare hands. There was this app known as Elixir which was really good for that. Elixir is such a fun game, that its only fault is that should be longer. I found a lot of short games available for free that felt like demos for larger ones.
Since I had a lot of time to try out the Oculus Quest 2 due to COVID-19 (maybe I'll do another article on that). I was looking for intriguing games full of puzzles, and I found Puzzling Places, a game where you put 3D objects together in 3D. Considering that jigsaw puzzle sales skyrocketed during COVID-19, I really spent some decent time on this. Putting 3D pieces together is fun when you have the Oculus Quest 2 goggles on, but I'm sure from an outside point-of-view, you look like a lunatic.
I should probably talk about how you need space to play on the Oculus Quest 2. The first step of the set-up of the Oculus Quest 2 is to use one of the controllers to "draw" a circle on the floor. This is your guardian boundary, and if you try and cross it in a game, it shows up as a force-field of light.
It's so weird that these conventions of science fiction have become science fact now. And I think there was a time where we thought that VR would be a way for everyone to live in some virtual world of their own. It's pretty clear that could happen, but what really needs to happen is to have more community, and it's pretty clear that is in Facebook's vision for the Oculus Quest 2 and beyond.