Today we'll review a pair of Virtual Reality(VR) googles from Merge.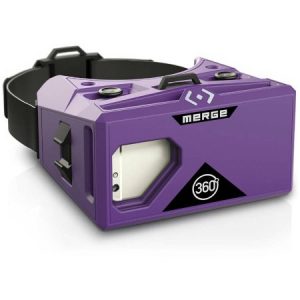 By now, everyone knows what VR goggles are, right? This particular pair are a nice alternative to a more pricier pair like Samsung Gear. These goggles might not have as many bells and whistles, but if you're looking to save some money, and maybe get a step up from your Cardboard VR Glasses, then let's talk about the details.
The Merge goggles are compatible with most phones. There is a cushion that holds your phone in place. Phones that are in the 123mm to 158mm range will work, and you can use Android or iOS phones as well.
The casing is soft and flexible. These goggles are great for kids because they are lightweight and durable, and will protect your phone if the goggles get dropped. They also are easy to wipe clean as well.
The adjustable headstrap make these goggles easier to wear than a regular pair of Cardboard glasses. It's nice not to have to hold them up to your face, and your hands are free to use the left and right input buttons on the top.
There are fun apps for kids you can download off the app store. Many free ones.  We found some to work with the Merge Cube that we were also sent to review.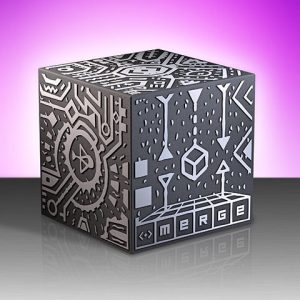 The Merge Cube is a 2.75 in. black and silver foam cube that can be turned into its own little VR device to go along with the headset, or you can use it without a headset. Not as cool, but still decent.
One thing we would say if you get this is to remember to keep the box. The box is reusable as a phone stand and stand for the Merge Cube. It also has an activation code in it. Yeah, I think we got rid of the packaging. We were still able to use it. Parents will need to set up an account for their kids.
One fun game we found was a little like Minecraft where you can build a 3D world on your Cube. It's called Dig, and this video gives you an idea of what it looks like.
So, on the Merge website, you can buy the VR goggles for $49.99. I've seen them much cheaper at Wal-Mart and other places. The website offers them in many different colors, though. The Merge Cube is listed at $14.99 on their website, but they are going for $1 at our local Wal-Mart. I guess they aren't very popular, and here's a picture in case you don't believe us.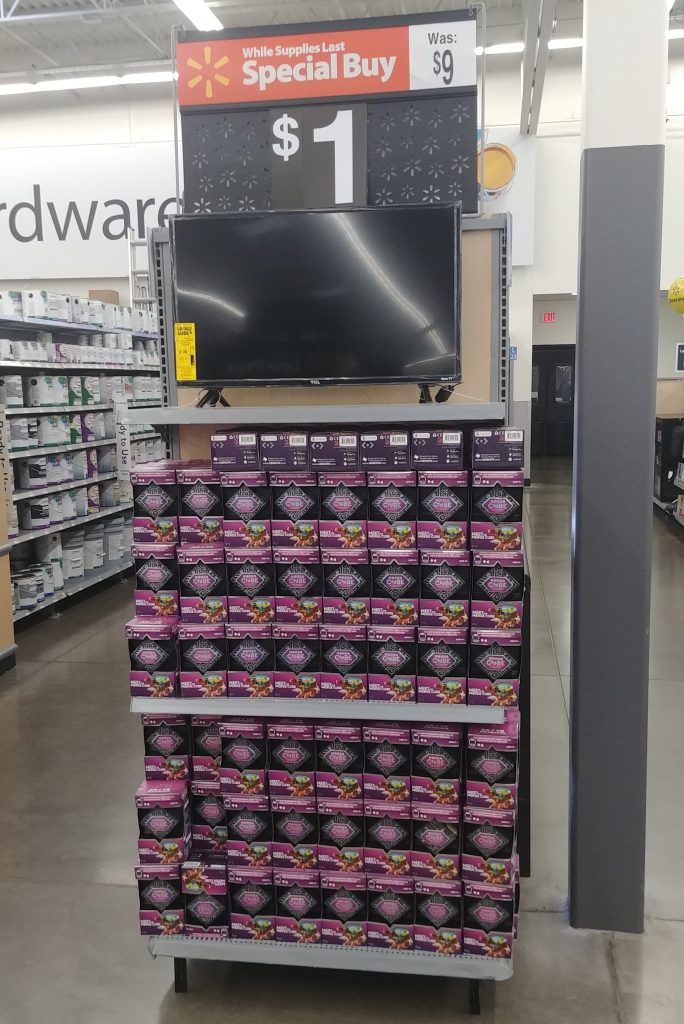 Dang. Anyway, our verdict- a fun set of VR items for beginners.
Merge sent us these items for free to review in exchange for our fair and unbiased opinion.