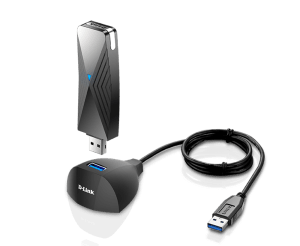 So, if you have an Oculus Quest, or Meta Quest 2 (thank you, rebranding), then you might want to get D-Link's newest product. If you aren't familiar with D-Link, they make decent connected products like routers, and I have covered them many times in the past.
This VR Air Bridge DWA-F18 is a way to connect your Meta Quest 2 to a PC, and not just any connection, but a direct WiFi 6 connection. This allows, you, the user to take advantage of the benefits of the VR and the PC. And I have no idea what that means.
Seriously, this was a difficult product to review, because it just didn't work out for me. If you want evidence of that, just watch the video below.
My first issue was with my laptop, as the one that I normally use didn't have the processing power. Fortunately, I am reviewing a gaming laptop from Lenovo, and I got the Meta Quest Windows app to work on it.
The second problem was that I found out I am not the administrator on my Meta Quest account. Apparently, my son is, because he was the first to log on it last Christmas. So we had to use his account, so it was good that he was home from college.
From there, we plugged in the gigantic USB device into its USB port cradle and then into the laptop. My son wore the Meta Quest 2 headset, and he said that he saw a completely black screen with a control panel. I verified that, and we discovered that the arm controls were affecting the mouse on my laptop.
Is this what the VR Bridge is supposed to do? If so, it wasn't exactly a very efficient method of information exchange. I mean, if that black screen was supposed to be my laptop screen, we couldn't see the wallpaper or my icons.
Remember when I said that I saw a control panel? It was in the VR space, and I could click on certain things and see what was on my laptop. I then tried playing some Steam game using the VR Bridge, and it wasn't very efficient either.
In the end, I am still not certain what the D-Link VR Bridge was supposed to do, but it is available on the D-Link site for around $99.